Thanaayaa Club organises an awareness campaign at Dar Al Uloom and Manahil Al-Ghad schools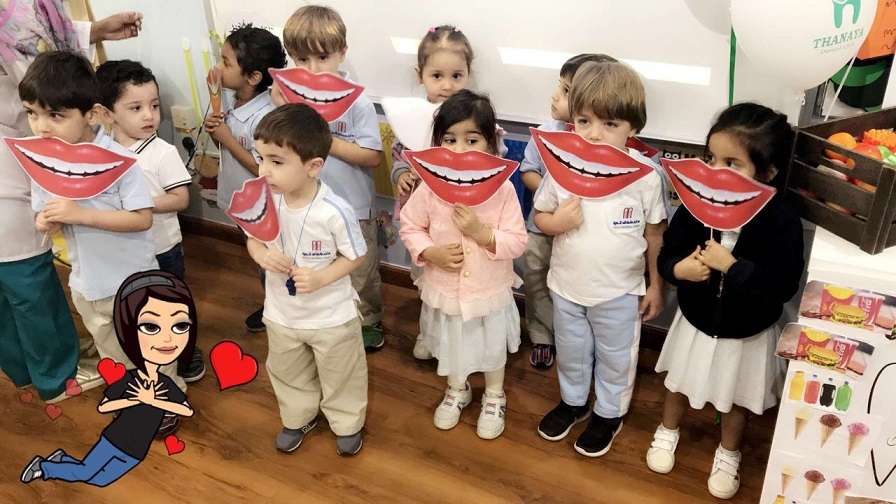 Thanaayaa Club for Dentistry at Dar Al Uloom University organised an awareness campaign about oral and dental health at Dar Al Uloom schools on Sunday, 5 November, and Manahil Al-Ghad schools on Tuesday, 7 November, with an attendance of mal and female school pupils and male and female teachers there. This activity emanated from the Club's role in serving the community.
The awareness program included teaching and training the pupils how to use a toothbrush to clean the teeth, and to take care of one's oral health by choosing healthy food. The visits also included time for colouring, competitions and distributing gifts to children. Such activities aimed to complement the teaching and extracurricular activities for the Collefe students.