Technologies & Treatments for Diabetes (ATTD 2018)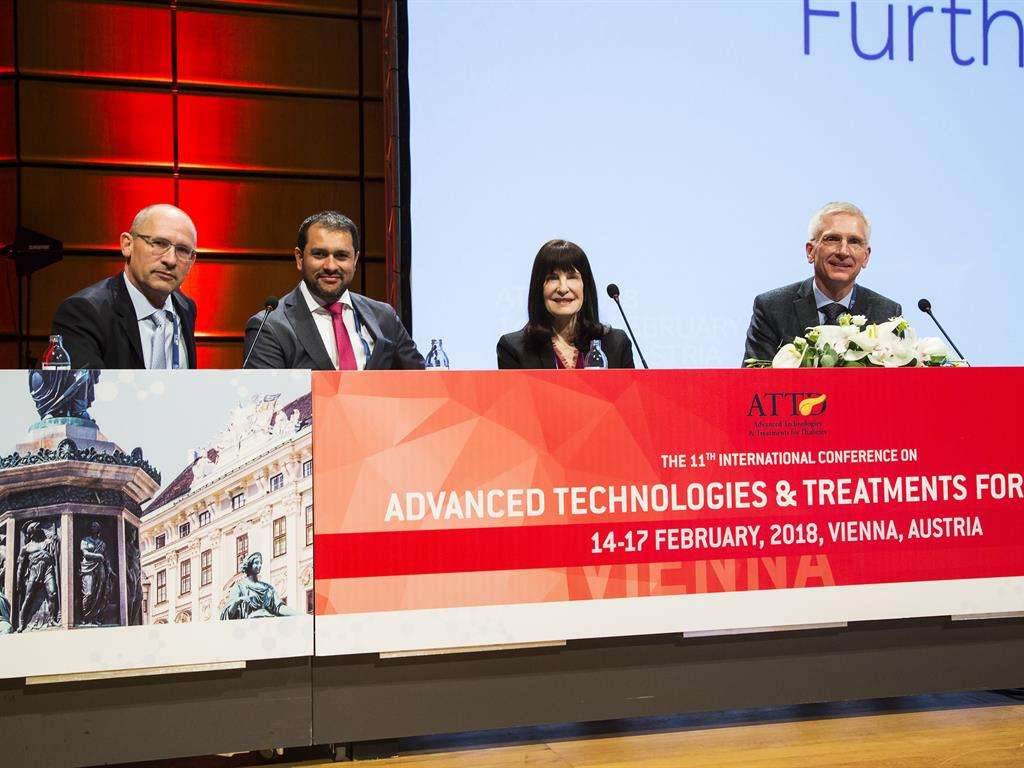 In the presence of more than 3000 participants from around the world, Dr. Yasser Hakim, a faculty member at the College of Medicine at Dar Al-Uloom University, participated in the 11th International Conference on Advanced Technologies & Treatments for Diabetes (ATTD 2018). The conference was held between 14-17 February of this year in Vienna, Austria.
Dr. Hakim presented a research paper on the high increase and decrease of triglycerides levels in diabetics, in which he concluded that failure to control triglyceride levels in diabetic patients leads to complications in cardiovascular diseases that could lead to death.
The conference reviewed advanced techniques in the treatment of diabetes, such as the cultivation of intelligent insulin pumps in the body that would lead to avoiding complications resulting from irregular doses. The conference also reviewed recent research on the treatment of diabetes through cell transplantation.
It is worth mentioning that The World Conference on Advanced Techniques for Diabetes Therapy, which focuses on research on diabetes and reviews the latest treatment technologies, is held on an annual basis. Next year it will be held in Berlin, Germany.