Student Support Center Organizes Trust Your Abilities.. Let Anxiety Aside & Start Learning Lecture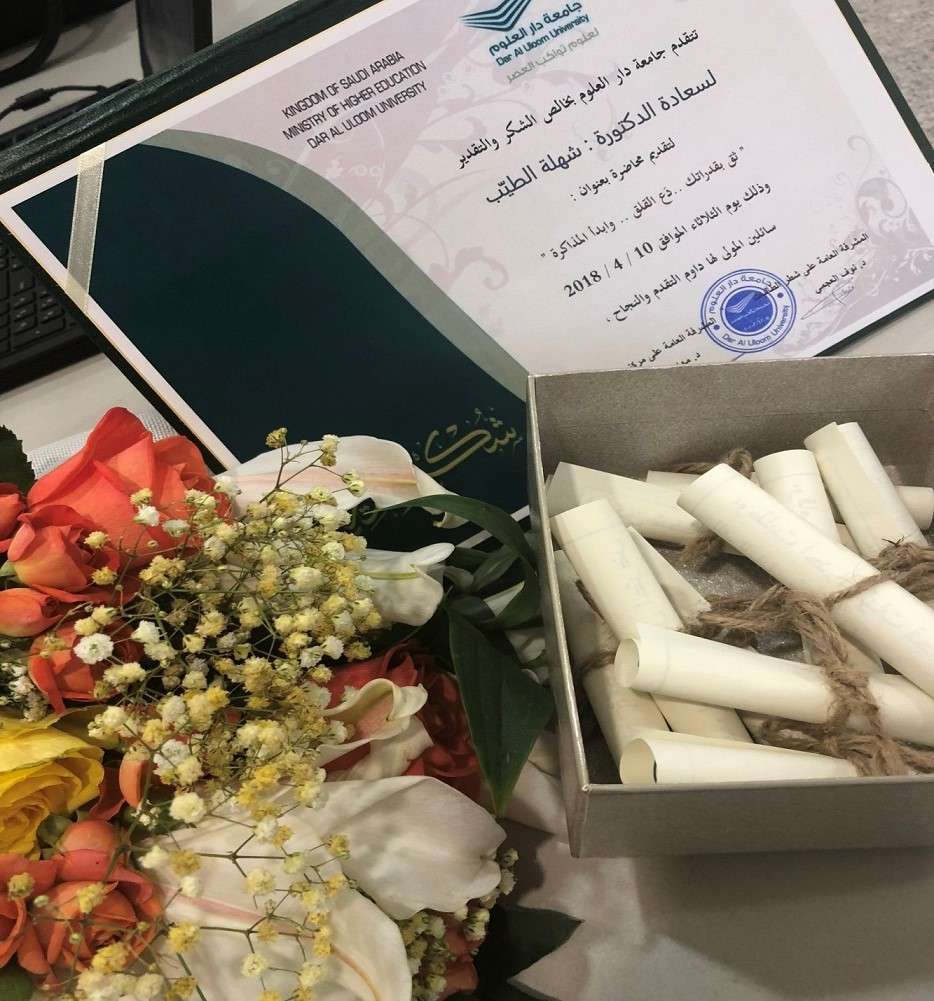 The Student Support Center at the Deanship of Admissions, Registration and Student Affairs organized a lecture entitled "Trust your Abilities,  Let Anxiety Aside and Start Learning", presented by Dr. Shahela Al-Tayeb, Head of the Department of Mental Health at Prince Nayef University for Security Sciences.
In the lecture, which was attended by a number of university students, Dr. Al-Tayeb discussesd exam anxiety, its sources and how to overcome stress during exam time. She highlighted good habits to retrieve information during exams and strategies to cope with test anxiety.
The lecture coincided with the close of the exam time for the second semester. Attendees of the lecture interacted with the lecture by asking questions and involving in discussions and provided activities to recognize what causes fear and tension, how to overcome them, and how to gain confidence in the tests.
At the end of the lecture, Dr. Maha Al-Kalab, supervisor of the Student Support Center, thanked Dr. Shahla Al-Tayeb for accepting the invitation and presented her with a certificate of thanks and appreciation for her efforts in making the lecture a success.