Student Support Center holds a workshop entitled "Leadership Development"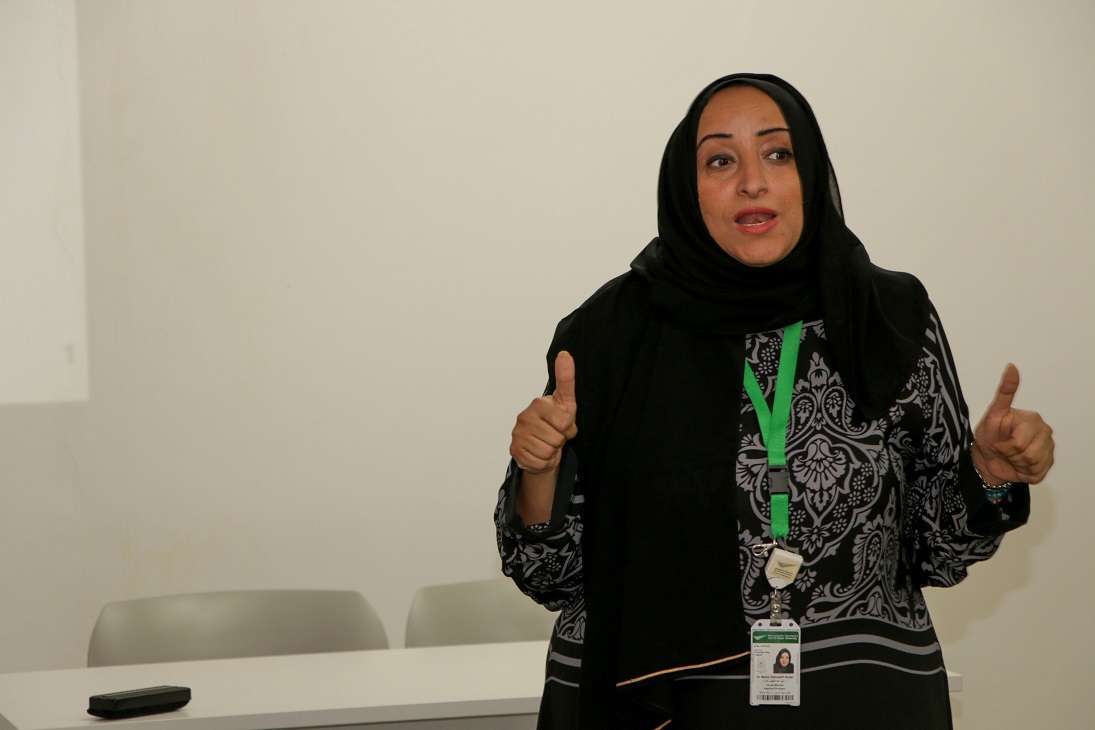 On Tuesday 26 September, The Student Support Center at the Deanship of Admission and Registration, and Student Affairs held a workshop entitled "Development of Leadership Skills". The workshop was presented by Dr. Maha Al-Kalab, supervisor of the Student Support Center.
The workshop demonstrated deferent leadership skills, concepts, approaches, leader's strength, and methods to be a successful leader.
The workshop was attended by 45 students. The organization team did early preparation to achieve the workshop's goals and presented in an enjoyable way.
It is worth mentioning that the Student Support Centre will organize future workshops on professional leadership, in order to improve the post-graduate students' leadership skills.