Student Affairs organizes an introductory Meeting for new students.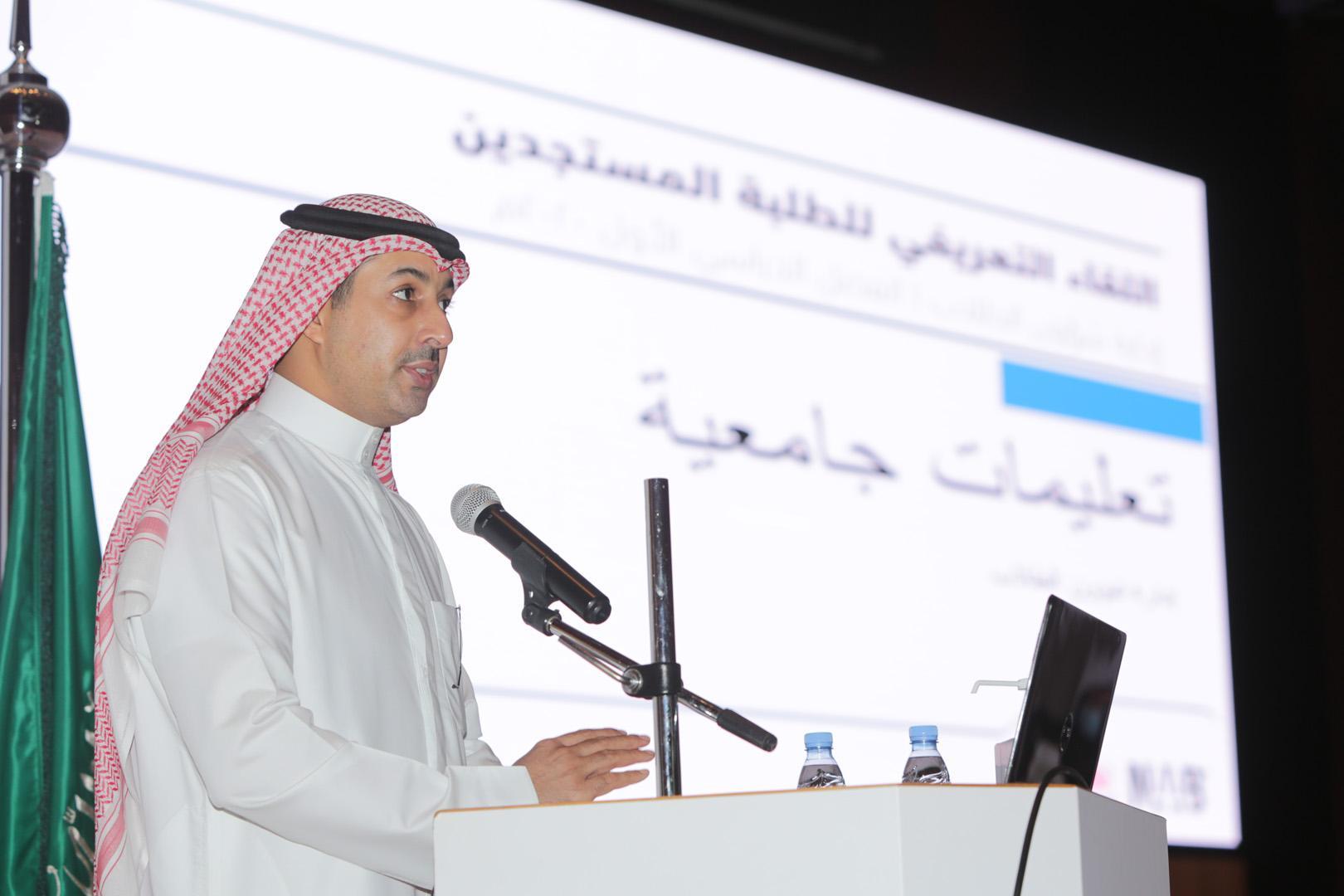 The Student Affairs department organized an introductory meeting yesterday September 1st for new students, welcoming and familiarizing the students to the regulations and facilities of the University, the meeting attended by a number of new students obtaining Preventative protocols and social distancing
Dr. Ablulazizi Othman Vice Rector for Educational and Academic Affairs welcomed the studemts, the Dr. Nasser Alanazi Students affiars manager introduced the University study mechanism, and adaptability skills with the New academic life, He urged them to use university activity programmes of all kinds as a fertile field for energy orientation.
Mr. Abdullah AlAttas, Admission Coordinator, gave an introduction about university rules and regulations, the partial scholarships, and the importance of Student ID cards, An introductory film about the university was screened to introduce its academic programs and facilities.
Dr. Maha Al Kallab Head of humanity studies department, gave a brief prentation about UPP and its importance to the bachelor programs, She
urged students to persevere in the program to continue to succeed during the bachelor's degree.
At the end of the meeting eng. Osama Abulasal Head IT department explaned university e-services, LMS, SIS, University, and Microsoft Teams for E-learning, Another Meeting was Held today Septeber 2nd for Female new students attended by Dr. Ebtesam AlUthman Vice rector for Development and Quality.