Saudi Council of Engineers in a Visit to CADD for Joint Collaboration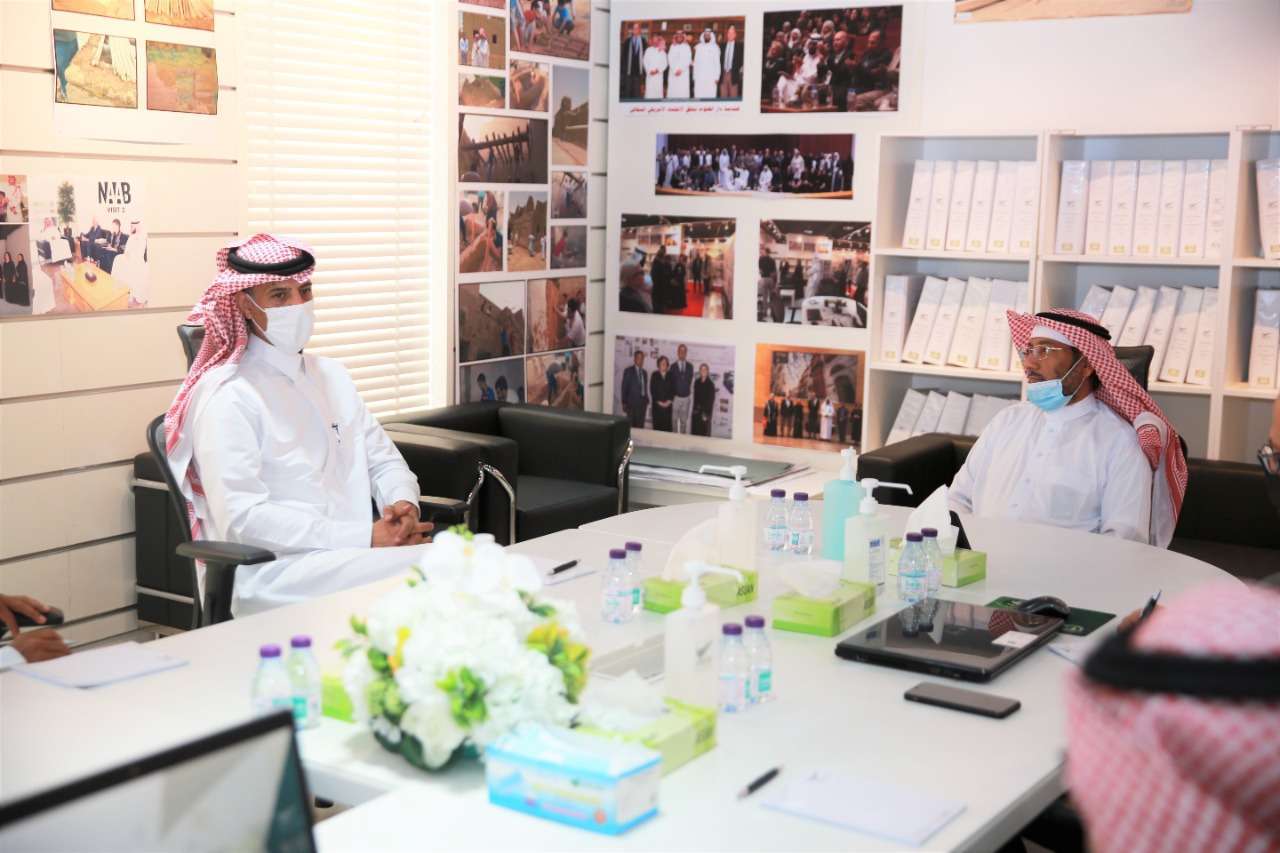 His Excellency Dean of the College of Architecture & Digital Design, Prof. Abdulaziz Al-Ghunaimi, and Dr. Mustafa Ramadan, Head of the Department of Architectural Engineering have welcomed representatives of the Saudi Council of Engineers, Mr. Khaled Al-Aqeel, Director of the Business Development and Partnerships Department, and Mr. Ibrahim Al-Subaikhi, Public Relations specialist. The CADD's dean shared with the visitors an overview of the college's achievements, its academic accreditation process and strategic partnerships; this was followed by a video presentation about the strategic partnerships activities at college and university levels.
Mr. Khaled Al-Aqeel in his turn explained all the services and programs provided by the commission, which will be the basis for joint initiatives and events that will serve the objectives of both the Council and College alike. This was followed by a review of the proposed ideas and training programs that the Council will provide to CADD students in preparation for the labor market .
It is hoped that the training programs and the provision of workshops would open the doors for the college's students to benefit from the support programs provided by government agencies, including the Tamheer Program among others, which seek to empower and support national cadres leaderships in all specialized fields.
The first coordination meeting concluded with a tour of the College of Architecture & Digital Design in the male section, where the team had a close look at the college's unique resources and facilities that can hold multiple events and help achieve the objectives of the strategic partnership.
The second coordination meeting between the two sides was held at the headquarters of the Saudi Council of Engineers in the presence of Eng. Ghiath Al-Shawa, Chairman of the Public Relations Committee at the College, Engineer Lina Al-Draibi, Coordinator of the Committee, Ms. Miad Al-Nafi'I, and Mr. Ibrahim Al-Subaikhi from the Council. Arrangements were made to launch the joint programs and activites directly after the signing of the agreement, so as to achieve the maximum benefit from activating the
agreement. The agreement will benefit all students in that the College will serve as the Council's gateway for engineering students to the labor market. An inductive workshop will be held at the university level to introduce the Saudi Council of Engineers, reviewing its activities and products, and raising awareness of the requirements of the labor market, the conditions for practicing the profession, in addition to the various programs and activities to be held during the period covered by the agreement. The joint collaboration will serve both male and female students at all academic levels through programs tailored specifically to each level in order to maximize benefit.