Quality Culture Unit perdures The Professional Development program of DAU Employees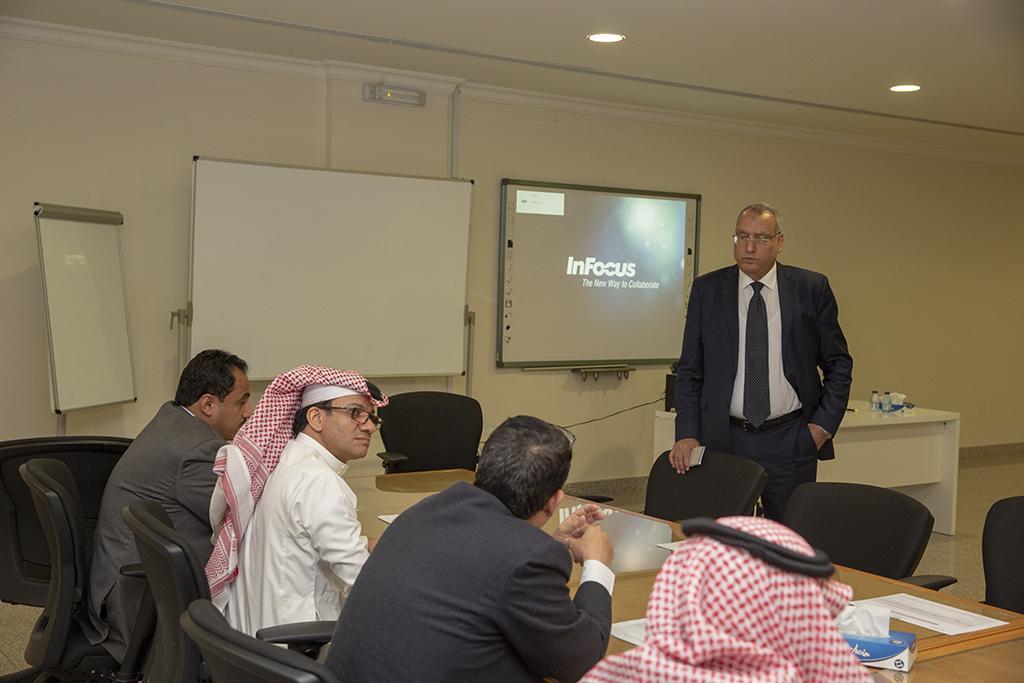 The Quality Culture Unit, the affiliate of Quality Management at Dar Al Uloom University, continues its the Professional Development Program for the second week consecutively, for Dar Al Uloom University Employees.
The week started with a workshop entitled Teaching Methods between Reality and expectations, presented by Prof. Dr. Ahmed Sedki, Faculty Member in the College of Law. Dr. Nihad Mohammed, a Faculty Member in the college of Law, presented a workshop on The Ethics of Scientific Research.
Mrs. Jawanna Faydi, Head of the Department of Interior Design at the Faculty of Architecture and Digital Design, presented a workshop entitled The Program Report. The week concluded with a workshop entitled The Basics of Strategic Planning, presented by Dr. Mansour Alshehri, the University's advisor for quality and accreditation.
This qualitative training on the job is directly in the interest of the educational process and the student, where theoretical content is associated with practical application. This approach has been followed by Dar Al-Uloom for its impact on learning outcomes through the exchange of experiences and skills acquisition.