The Quality Culture Unit at Dar Al Uloom University Continues Training Program for Third Week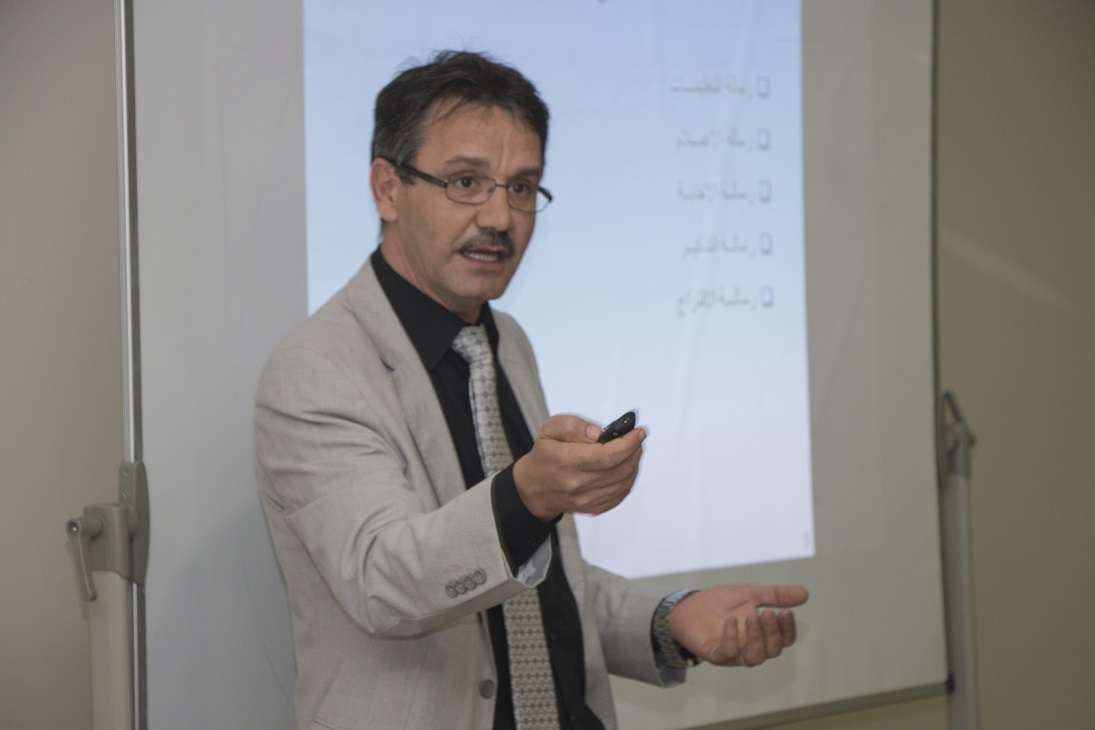 The Quality Culture Unit of Directorate of Quality  at Dar Al Uloom University has continued its training program which started on Monday, February 5, and is scheduled to last until March 22nd. The program includes several workshops, some of which are for faculty members whereas others target the university's administrative staff.
During the third week of the program, Dr. Tawfiq Al-Radoush gave a workshop on Writing Letters and Report, Dr. Maha Alkallab did another on Miniature Teaching, and Dr Mohamed Samir Abdelhaq concluded the week with a workshop on Learning Outcomes.