Program Accreditation Agreement Signed for CADD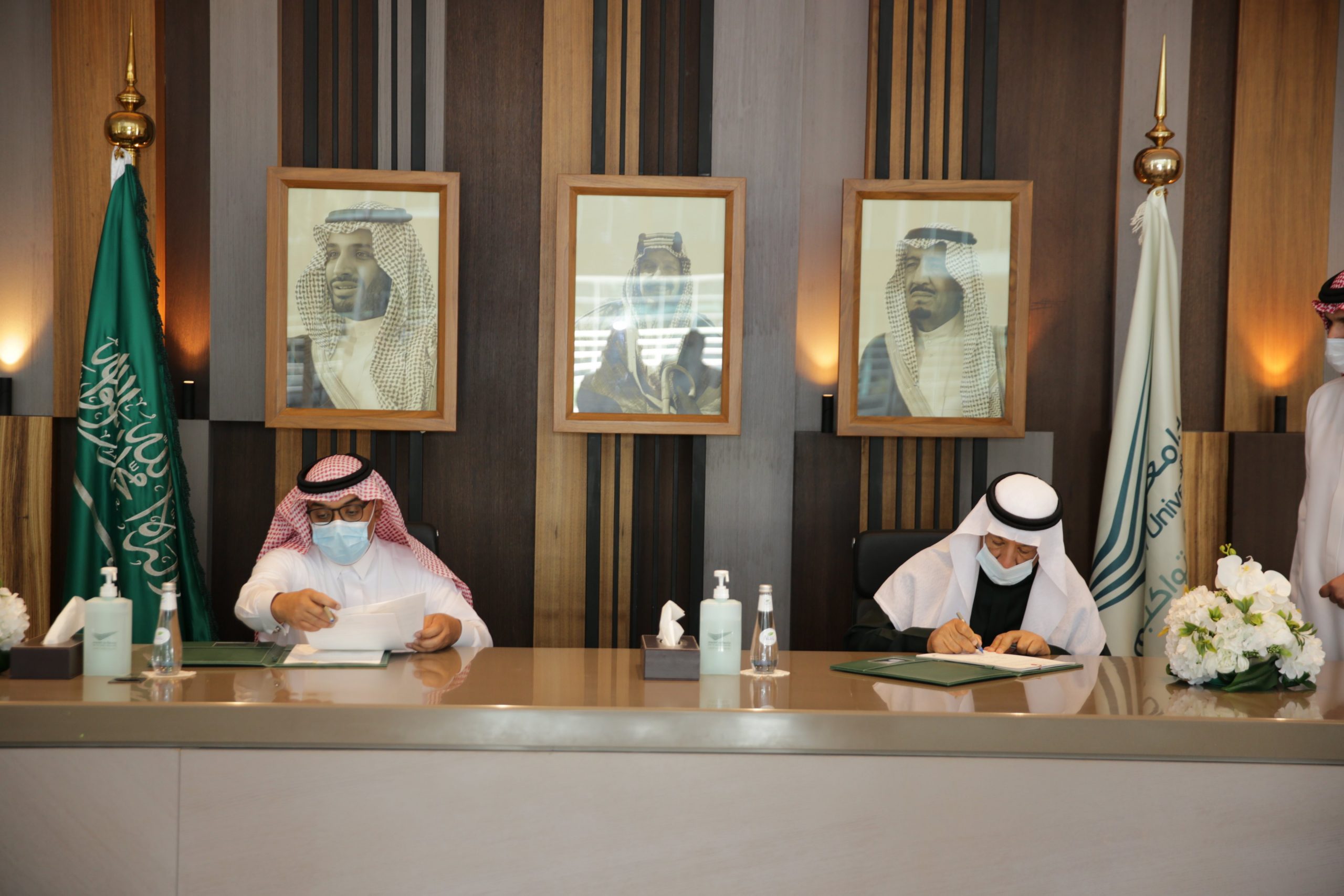 Represented by His Excellency Rector of the university, Prof. Dr. Khaled bin Abdul Rahman Al-Hammoud, the University of Dar Al Uloom has signed a program accreditation agreement with the National Center for Academic Accreditation and Assessment, represented by His Excellency the Executive Director of the Center, Dr. Suhail Bajamal. The accreditation agreement, which covers the Architecture Program, the Interior Design Program and the Digital Design Program, was signed in the presence of His Excellency Member of the Board of Trustees Chief Executive Officer, Mr. Nawwaf bin Abdul Aziz Al-Tuwaijri,Her Excellency Vice Rector for Educational & Academic Affairs, Dr. Ibtisam Al-Othman, His Excellency Dean of the CADD College, Prof. Dr. Abdul Aziz Al-Ghunaimi, College Consultant, Dr. Amer, College Vice Dean, Dr. Lubna Mustafa and the Department Heads.
The National Center for Academic Accreditation and Evaluation was received at the College of Architecture and Digital Design headquarters. The visit was marked with several activities that were arranged to familiarize guests with the college, its structure, capabilities and achievements. After signing the agreement, the two parties began a guided tour of the College's permanent exhibition, where the Dean of the College, College Consultant, and Head of the Department, Dr. Mustafa Ramadan reviewed students' works, including graduation projects and their creative pieces of architecture and design. The two teams then all met at the (NAB) exhibition hall, where the college consultant, Dr Amer, gave an introductory presentation on the equivalent American accreditation (NAB) program and the great efforts exerted by the college to obtain the NAB accreditation. This was followed by a round of discussions and interactions probing the college's path, its achievements, future and ambitions.
In order to equip students with highly accredited education, The university DAU will never stop its ongoing endeavor until it fulfills the highest accreditation standards, which would keep the job market wide open for it students..