On World Obesity Day, COM Student Council Organizes Awareness Campaign at Shorofat Al Nada Center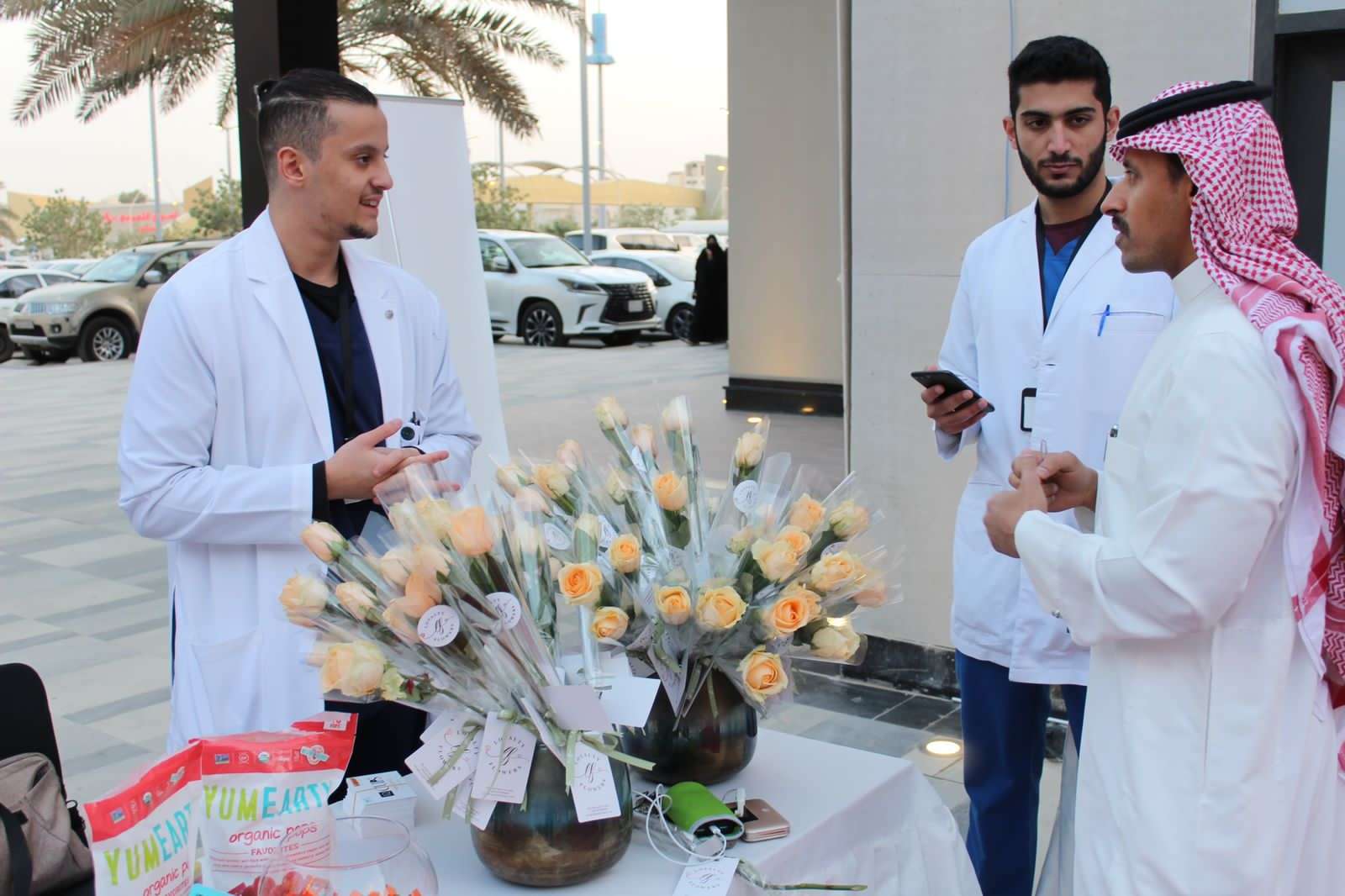 On the occasion of the World Obesity Day, the Student Council at the College of Medicine at Dar Al Uloom University organized an awareness campaign at Sharafat Al Nada Center. The campaign featured several specialized corners, including: the Vision and Obesity Corner, set up by the students Thabet Al Maghribi, Ohoud Awaimer, Ahmed Lashin and Sarah Al Amoudi, the Obesity and its Impact on Physical Activity corner, organized by the students Rakan Al-Otaibi, Turki Al-Mutairi, Shouq Al-Qahtani and Turki Al-Dohan, the Obesity & Chronic Diseases corner, set up and supervised by the students Muhammad Al-Sharif, Hassan Al-Khursani, Muhammad Al-Masry and Hanan Al-Ruwaili, the Obesity and Children corner, organized by the students Fatun Al-Shamri, Lin Al-Zahrani, Fawaz Al-Ghamdi , Sultan Al-Mutairi, and the Obesity and Mental Health corner, organized by the students Ghadeer Al-Majed, Muhammad Al-Harfi, Qusai Al-Ghamdi and Israa Al-Hamoud.
Other participants in the campaign alongside the Student Council, who participated in providing their free services to the public, were Doctor Nutrition, who conducted a free examination for visitors with the body composition analysis device that measures and determines the body's percentages of fat, muscle and water, in addition to giving away 12 cups of free coffee. The Loyalty Flowers shop in their turn gave free roses to all visitors.