Law Club resumes Saturday's Forums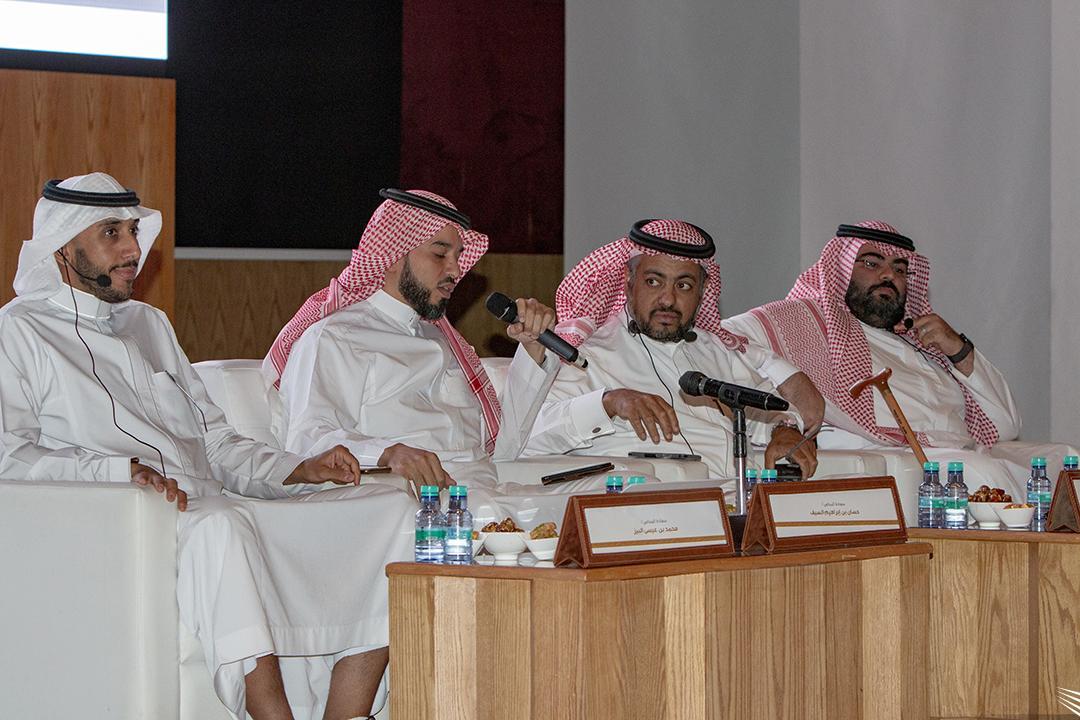 The Law Club at the College of Law at the University of Dar Al Uloom and the Saudi Judicial Scientific Association organized a meeting on the Developments in the Criminal Justice System at the university's cultural center, amid the heavy presence of former lawyers and judges, and students of the judicial field in the Kingdom.
Dr. Al-Rubaiaan welcomed the attendees and expresssed his appreciation of the fruitful cooperation between the College of Law at the University of Dar Al Uloom and the Saudi Judicial Scientific Society, pointing out the importance of benefiting students from such forums. The meeting was presented by Mr. Hassan bin Ibrahim Al-Saif, Dr. Hamad bin Mohammed Al-Razeen, Mr. Thamer bin Sameh Al-Shawwa, and Mr. Mohammed bin Isa Al-Beiz, in the presence of Dr. Mufleh bin Rabian Al-Qahtani, Dean of the College of Law, Dr. Abdulrahman bin Abdullah Al-Barrak, Secretary of the Judiciary Society, and a number of faculty members. . Attorney Albiz discussed the stage of arrest, explaining that the arrest in the past was the responsibility of the police only. He pointed out that other, non-police entities, such as the Ministry of Labor, and the Ministry of Commerce, the municipality, all control the offences that are part of their domain..
Al-Shawwa reviewed some developments in the prosecution field, pointing out that the use of technology and electronic linking have contributed to the speedy completion of many cases, stressing that investigator and lawyer need to make sure that all documents and papers related to the case file are attached. Dr. Al-Razin talked about some developments in the criminal justice system, focusing on the reconciliation offices, transferring the specialization of investigating customs violations from the Customs Department to Public Prosecution, and amending the mechanism of using the lawyer for major crimes. Lawyer Saif discussed with the presenters a survey he carried out with the attendees about some of the developments in the criminal judiciary and received their questions.
The meeting concluded with honoring speakers, where Dr. Al-Rubaiaan received a memorial shield on behalf of Dar Al Uloom University, and Dr. Yousef Al-Qasim received another shield on behalf of the Law Club. .