Graduate Studies launches Knowledge Hour Program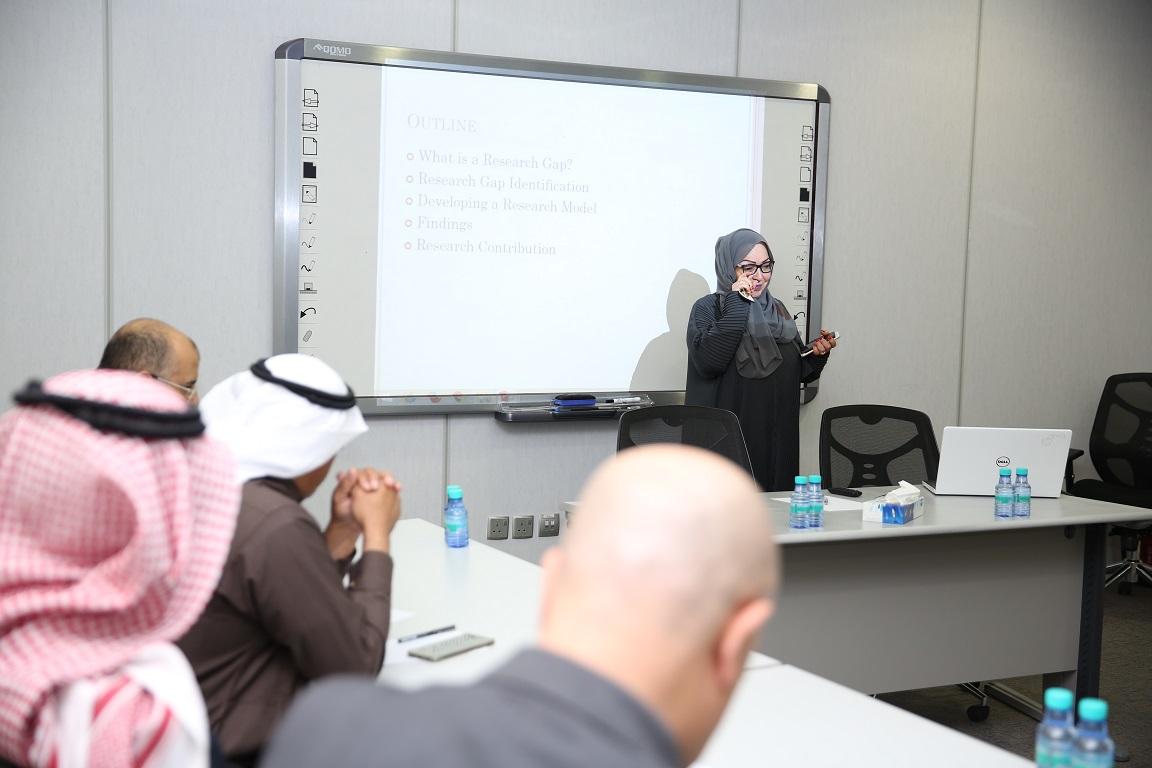 The Deanship of Graduate Studies and Research at Dar Al Uloom University launched on Tuesday, 29th of January the Knowledge Hour Program with the aim of increasing the quality of research production and publishing and encouraging researchers to share their research experience with faculty and students.
The program began with the College of Business Administration, in the presence of Vice Dean of Graduate Studies and Research for Graduate Studies, Dr. Ibrahim Aljasser; Vice Dean of Graduate Studies for Research, Prof. Bulqees Daghestani; Head of Quality at the college, Dr. Abdulrahman Alsahimi; and Head of Marketing Department, Dr. Mohamed Abdelkader. Prof. Omar Mohamed Nabil, Dr. Ivan Semaan Asfoura and Dr. Farah Mahfooz reviewed their published research in the presence of a number faculty members and college students.
At the end of the meeting, Vice Dean of the Deanship of Graduate Studies and Research, Professor Bulquees Daghestani, thanked the participants for their contribution in enriching the program, and wished the students success in their studies.