Graduate Studies and Research Honours Students Participating in Published Scientific Research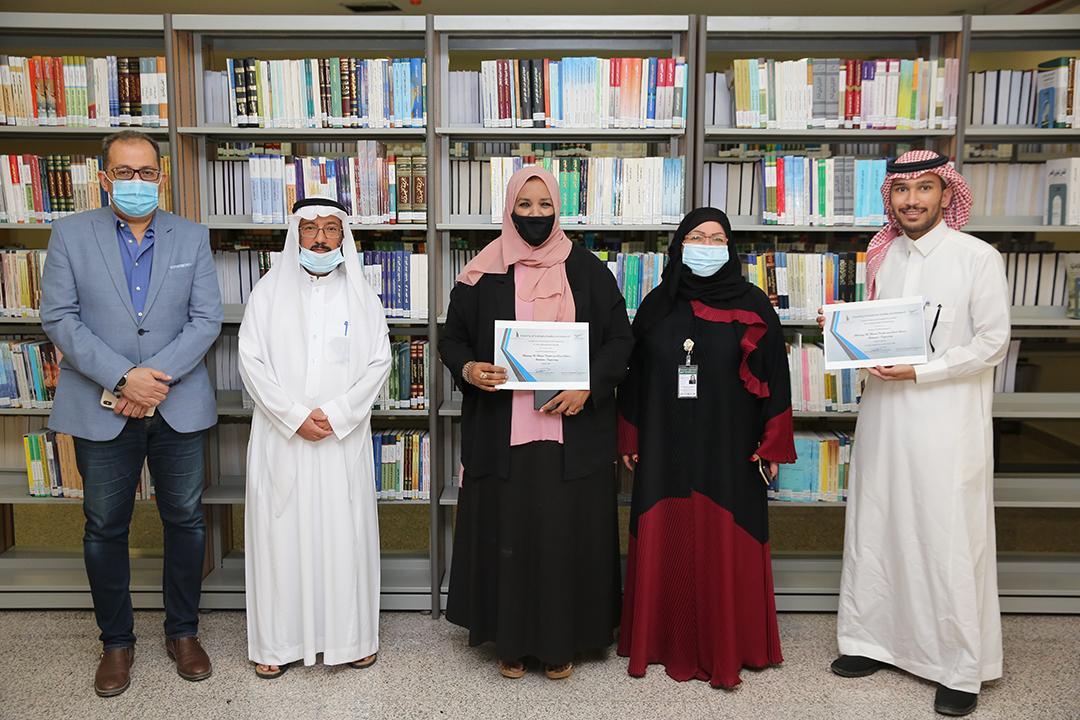 Prof. Dr. Bulqees Daghestani, Dean of Graduate Studies and Research at Dar Al Uloom University, honours students participating in published research and faculty members.
The event was attended by Prof. Dr. Abdulaziz Alghunaimi, Dean of the College of Architectural Engineering and Digital Design, Dr. Mustafa Ramadan, Head of the Architectural Engineering Department, and Dr. Hind Abdel Moneim, faculty member at the college and supervisor of the published research. Dr. Abdel Moneim published research titled, Measuring the Thermal Comfort and the Sound Level in Design Studio Classes in Architecture Engineering Colleges, in participation with the students: Mohammed Altwaijri, Waddah Alsheikh, Ibrahim Almuhimeed, Saleha Alrasheed, Meznah Alayuni and Hanouf Almutairi.