Dr. Mufleh Al-Qahtani Dean of College of Law at DAU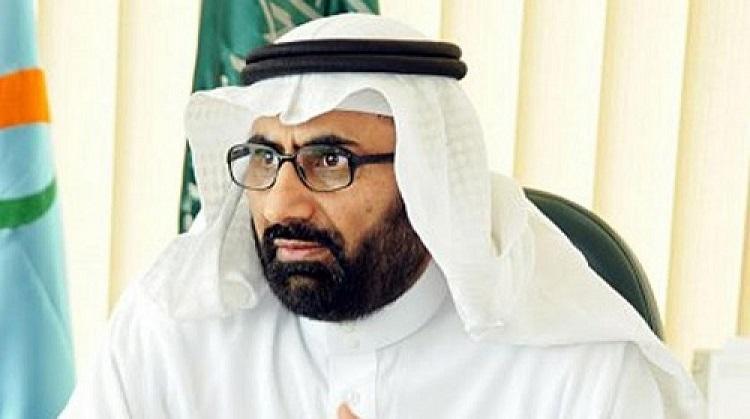 His Excellency Mr. Abdulaziz Bin Ali Al-Tuwaijri, Chairman of the Board of Trustees of Dar Al-Uloom University, has issued a decree appointing Dr. Mufleh bin Rabian Al-Qahtani as Dean of the College of Law at Dar Al-Uloom University as of 27 December, 2018.
The appointment of Dr. Mufleh Al Qahtani's is a reflection of Dar Al Uloom's keenness to attract distinguished academic staff and expertise for the programs offered by all DAU six colleges at both the bachelor and postgraduate levels.
Dr. Mufleh Al-Qahtani holds a PH.D degree in Law from the University of Strasbourg, France in 1997. He also obtained his Master degree in Law from the same university in 1994. He received his BA in Administrative Sciences/Law track from King Saud University in 1990.
Dr. Al-Qahtani advanced in his academic and administrative positions at King Saud University until he was appointed to the position of Dean of the College of Law and Political Science. Before that he served as Head of the Department of Civil Law at the College of Law and Political Science and was later appointed as the Department Head of Private Law at the College of Law and Political Sciences.
Dr. Mufleh Al-Qahtani has been the Chairman of the National Commission for Human Rights in the Kingdom for 10 years now. He also worked as a consultant to the Ministry of Commerce and the Ministry of Social Affairs and has contributed to the preparation and drafting of various laws, regulations and statutes in the Kingdom.
Moreover, Dr. Al-Qahtani has both supervised and offered several training courses, and participated in the discussion and evaluation of many research papers, master and doctorate dissertations in some universities. In addition, he wrote a number of legal research papers and participated in many academic conferences inside and outside of the Kingdom. He is also a member of several human rights and legal committees and boards.
Dr. Al-Qahtani published 'The Saudi System for the Practice of Medicine and Dentistry' book. He also participated in the writing of many books and university courses, including 'The provisions of Property and Funds in Islamic Jurisprudence', ' Principles of Research and Legal Training', 'The Mediator in the Saudi Implementation System', and 'The Briefs in the Explanation & Provisions of Zakat and Tax Legislation'.