Dr Arwa Al-Sayid joins Dar Al-Uloom Dentistry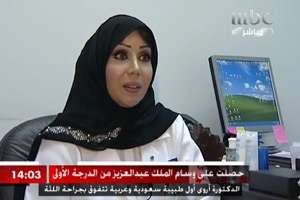 Dr Arwa Ali AlSayed has joined the College of Dentistry, Dar Al Uloom University as a faculty member and the Director of the fellowships and continuing Education programmes. This is a part of the college goals for recruitment of highly qualified faculty members in field of Dentistry.
Dr Arwa was awarded the King Abdul Aziz medal of first degree for discovering the gene polymorphism in drug-induced gingival hyperplasia in kidney transplant patients. She was the Chairman of the Saudi Board in Periodontology and currently the Chairman of the Dental Implants Fellowship at the Saudi Commission for Health Specialties.
Dr Arwa obtained a Master degree in Dental implants from the University of Toronto, Canada and a Master of Clinical Dentistry in periodontology from the Eastman Dental Institute, the University of London, and she is a fellow of the American College of Dentists, Louisiana.
Dr Arwa currently is a consultant in Periodontally and Implant Dentistry. She was also the Head of the Dental Research and Biomaterials Centre at the Armed Forces Hospital. She was a member in many committees at the Saudi Commission for Health Specialties.
Dr Arwa published many research articles and participated in many international conferences and workshops, and was awarded several prizes in the field of Dentistry.