DQ involves Dentistry students in college strategic plan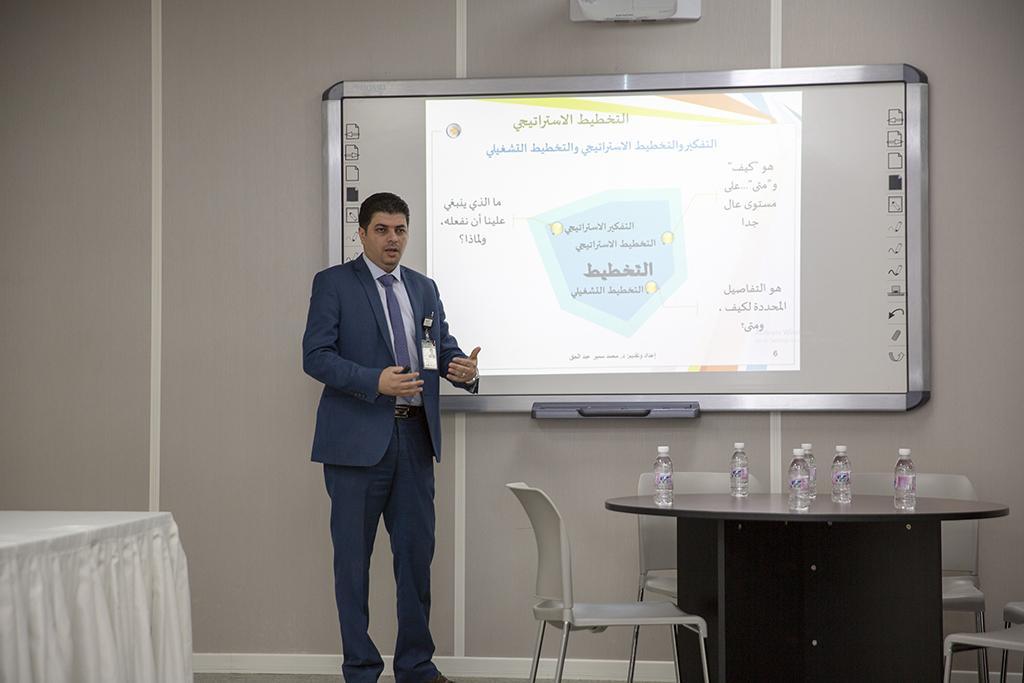 In cooperation with the Directorate of Quality at the University of Dar Al Uloom, the College of Dentistry held on a brainstorming session with students of the College to develop the college's strategic plan through discussing strengths, weaknesses, opportunities and threats.
The meeting was moderated by Dr. Mohamed Sameer Abdelhaq, head of the Directorate of Quality at the University. The meeting minutes was recorded by Mrs. .Azza Omran, Director of Quality Culture Unit, in the presence of Dr. Abdulaziz Samaran, head of the Department of Prosthodontics and a number of students.
During the meeting, students exchanged their views on the strengths and weaknesses of their own college, and discussed ways of how to utilize them. Dr. Abdel-Haq confirmed that the DQ will hold another meeting to present the draft strategic plan and discuss the meeting developments.
It is worth mentioning that this activity is linked to standard No.1 of the Program Academic Accreditation standards, namely the Mission and Objectives standard, which emphasizes the importance of having a mission and objectives for the college and the academic program within a strategic framework that ensures their achievement.