Delegation of National Center for Academic Accreditation & Evaluation visits DAU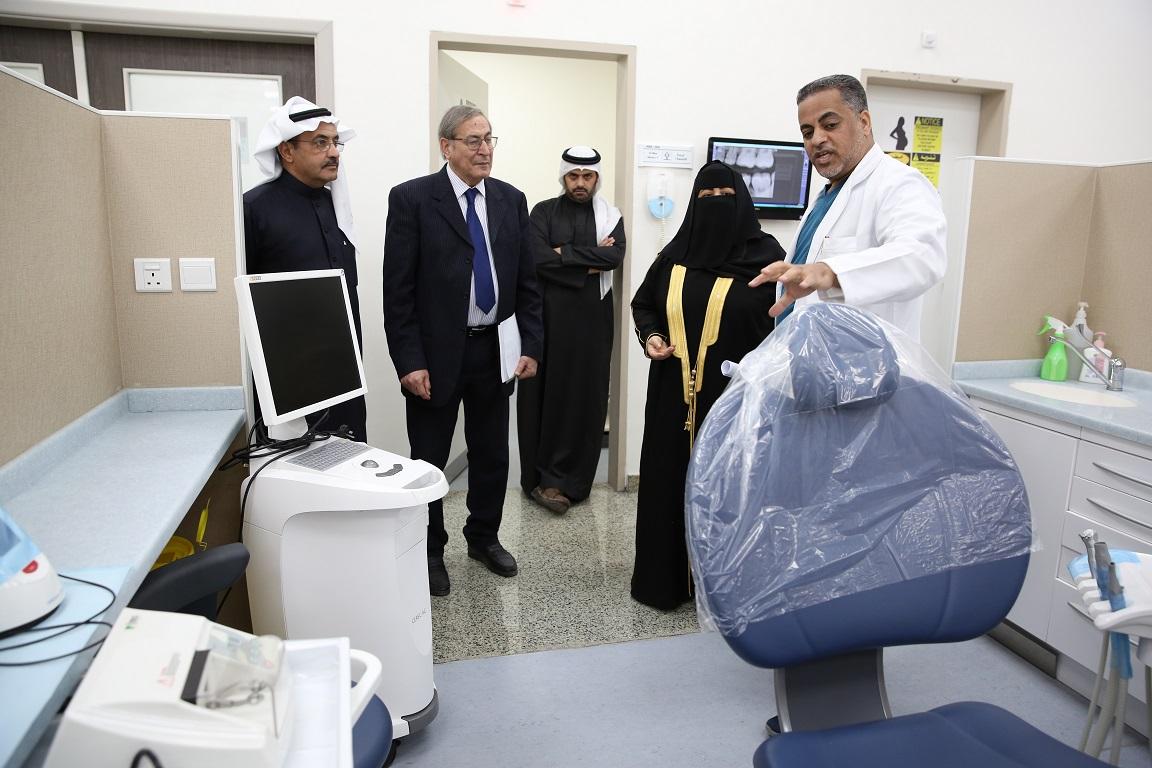 The delegation of the National Center for Academic Evaluation and Accreditation and Evaluation of the Education Evaluation Commission  visited the University of Dar Al Uloom on Thursday (February 7th). The visiting delegation was headed by His Excellency the Chief Executive Officer of the Center, Dr. Ahmed Bin Yahia Al-Jibaili, and the consultants of the Center, Dr. Mohammed Al Madani and Dr. Iqbal Drandari.
The delegation was welcomed by DAU Rector, Dr. Khaled Al-Hmoudi, DrFahd bin Abdullah Al Zamil,  Vice Rector for Health Specialties, Mr. Nawaf bin Abdulaziz Al Twaijri, DAU Chief Executive Officer , and Dr. Fahad bin Nasser Al Aboud, Dean of Graduate Studies and Research.
The visit focused on discussing aspects of cooperation between the two sides in the field of program academic accreditation and ways of activating it in line with the newly updated standards and the electronic accreditation system (Daman). The visiting delegation toured university colleges and research centers, followed by a meeting with university officials, during which the delegation had the presentation about the commission's future directions.
The delegation was briefed on the college of Architecture and Digital Design and the NAAB accreditation pavilion and its related accreditation procedures. The delegation was impressed by the college's academic level and its success in obtaining the NAAB accreditation.