DAU's Rector Meets with Experts at Northern Borders University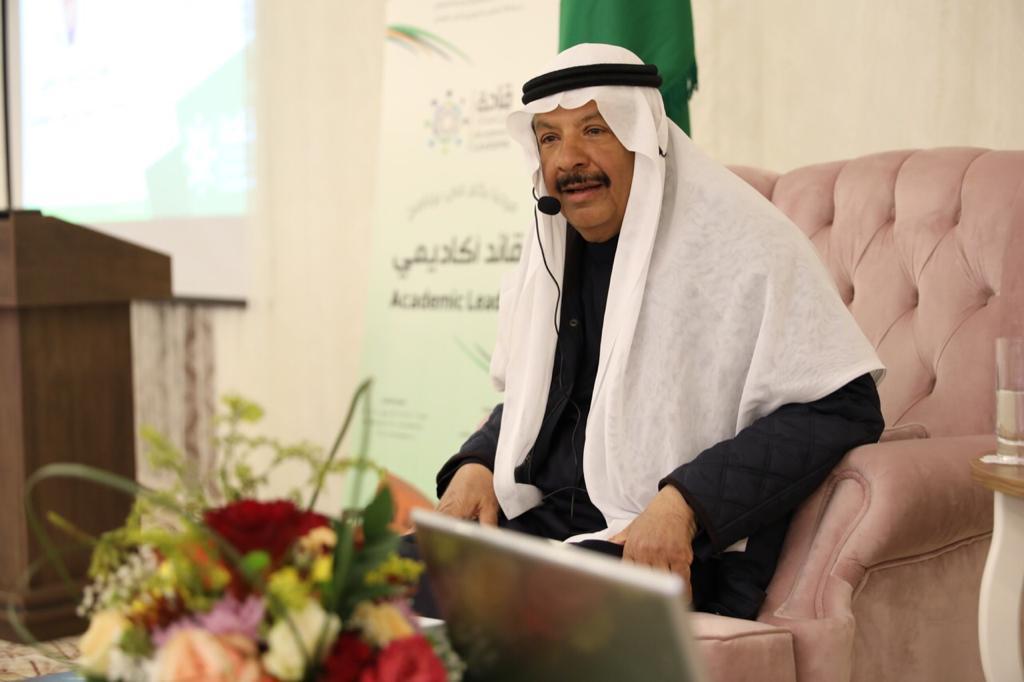 His Excellency Prof. Dr. Khalid bin Abdul Rahman Al-Hamoudi, Rector of the University of Dar Al Uloom, responded to an invitation to attend the Meet the Expert Academic Leader forum at the University of Northern Borders. The forum is one of the activities of the Academic Leaders program that targets future leaders in the academic field at Saudi universities and aims to transfer leadership experiences among them. With the aim of transferring his leadership experience to participating leaders, His Excellency Professor Al-Hamoudi recited a success story of his own leadership, sharing some of his experiences in overcoming difficulties in the academic work environment, and highlighting leadership challenges at Saudi universities. He also highlighted the most important factors that academic leaders should focus on in developing their interpersonal skills and expertise, and how they can deal with rules and regulations, in addition to many other important hubs for future academic leaders.
The dialogue, which was moderated by Dr. Yousef Abu Al-Saud, member of the Academic Leaders project, started with an introductory presentation about His Excellency Professor Khalid bin Abdul Rahman Al-Hamoudi, who afterwards narrated his experience at Al-Qaseem University during the early stage of its establishment as an emerging university, including the selection of leaders for the different sectors at the university, and the strategy of setting priorities at that stage. Prof Al-Hamoudi then moved to talk about the next stage in his leadership experience which was related to managing work teams and obtaining academic accreditation. Prof Al-Hammoudi concluded with highlighting his leadership experience at Dar Al Uloom University, which represented a change from the philosophy of public education to Private one, and the leadership to achieve the Kingdom's vision of 2030.
On this occasion, the staff at DAU renew their hearty welcome of their academic leader, His Excellency Rector of the University, and wish him permanent success and continuous giving of his knowledge and expertise.