DAU's Engineering Participates in workshop on Disaster Risk Reduction and Climate Change Adaptatio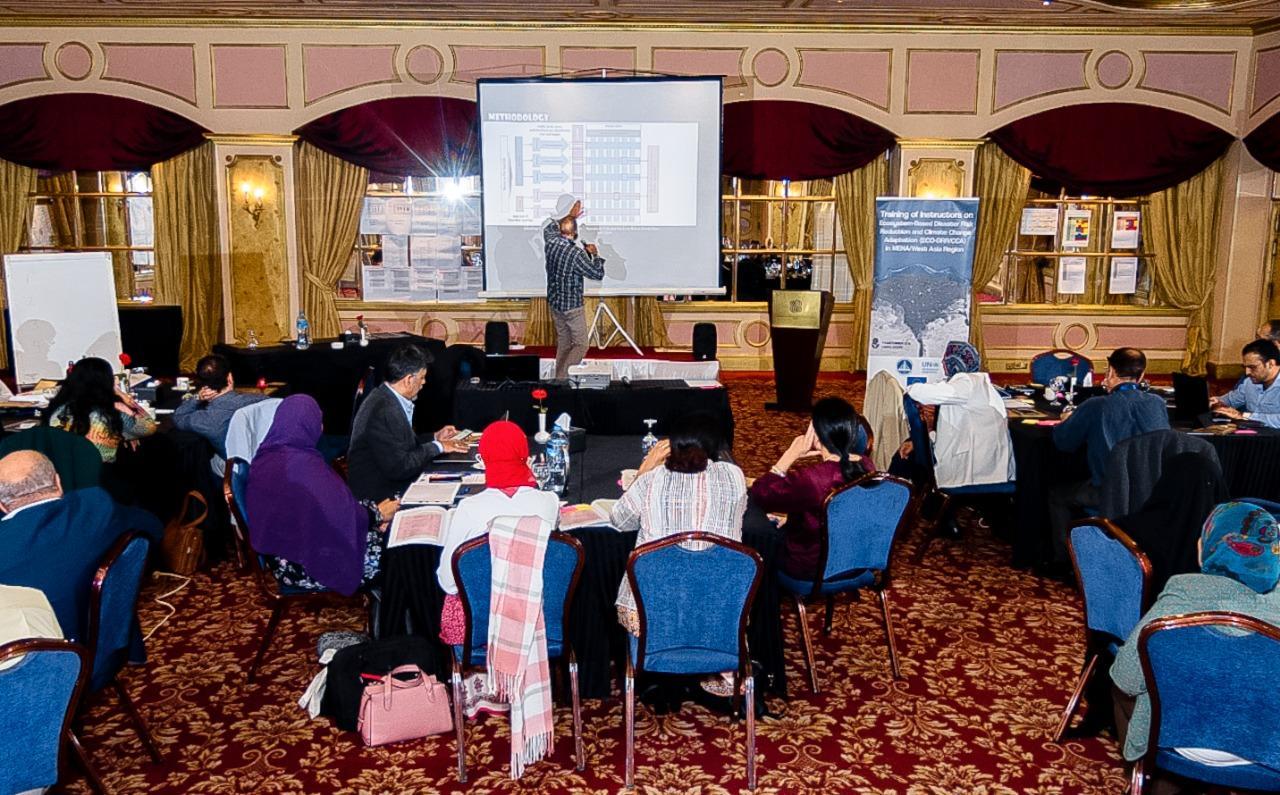 Represented by Dr. Hussam Al Samti, associate professor at the College of Architecture and Digital Design, University of Dar Al Uloom participated in a training workshop on disaster risk reduction and climate change adaptation, which was held in Cairo in December under the auspices of the United Nations Environmental Program (UNEP) in cooperation with Ain Shams University .
The workshop was attended by professors and researchers in the areas of planning, urbanization, biology, marine sciences and environmental issues. The workshop addressed the definition of environmental systems and concepts of risk and exposure, vulnerability, the role of ecosystems in the reduction of disasters and ways of adaptation to climate changes in the long term.
During the workshop, a number of case studies and projects from the world level and the Arab region were reviewed. The workshop included training on realistic projects, field visits to support content, and enriching the applied and teaching experience of the trainees. Proposals to develop and activate related graduate programs at universities were also presented during the workshop.