DAU's Dentistry Signs Cooperation Agreement with King Fahd Medical City.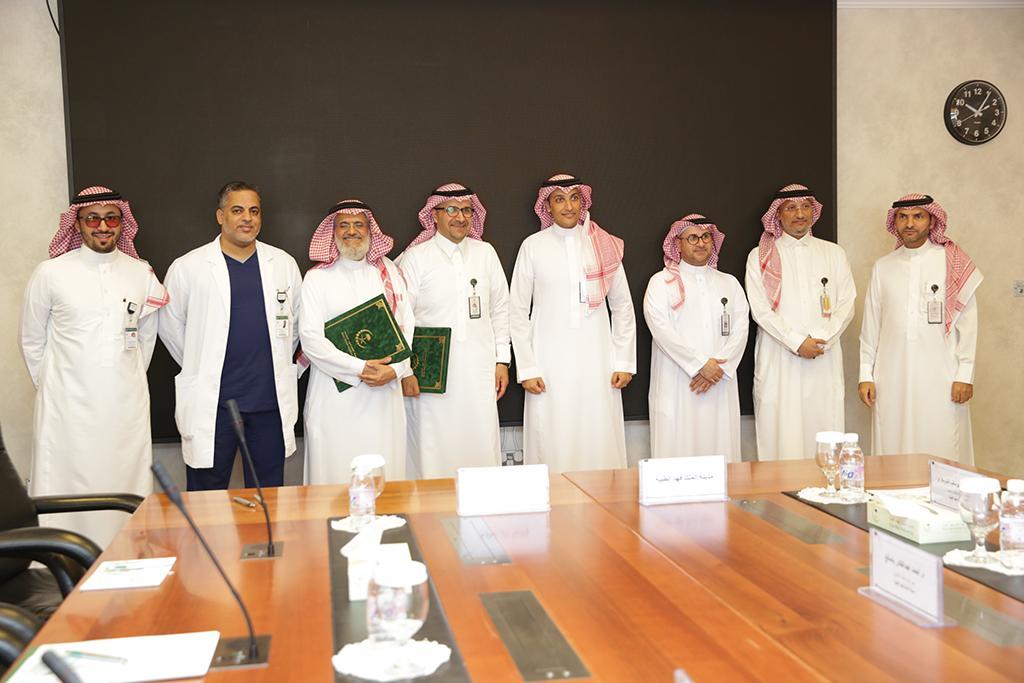 On Monday 9th, Septmeber, 2019, Dar Al Uloom University signed a cooperation agreement with King Fahd Medical City in Riyadh with the aim of exchanging academic and professional expertise, curricula, procedures and training.
The memorandum, which was signed by Prof. Fahd bin Abdullah Al-Zamil, Vice-Rector for Health Specialties at Dar Al Uloom University, and Dr. Fahad bin Saleh Al-Ghufaili, Chief Executive Director of King Fahd Medical City, included setting up integrated joint programs and maximizing mutual benefit in the field of scientific research.
Under this agreement, cooperation between the two sides will include teaching of both basic and advanced specialization courses, and clinical training of dentists in both undergraduate and graduate programs. It also entails improving and developing related medical workshops and teaching, exchanging expertise and maximizing mutual benefits.
It is worth mentioning that Dar Al Uloom University has already signed a partnership agreement with King Fahd Medical City to implement the Master in Functional and Molecular Physiology medical program at the university.