DAU's Board of Trustees Discusses Postgraduate Programs at the College of Architecture and Digital Design.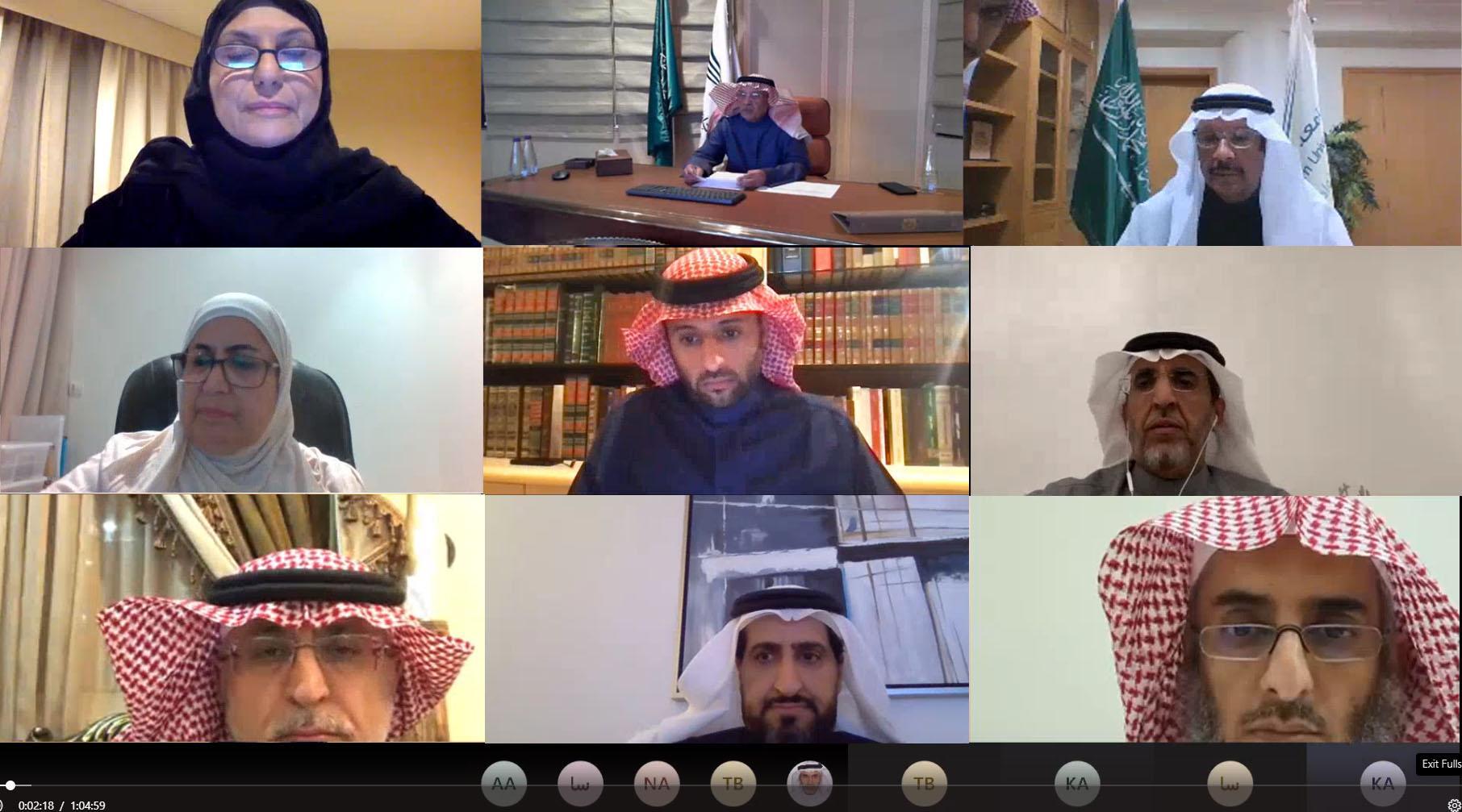 Yesterday, Tuesday, 15th. December, 2020, His Excellency Mr. Abdulaziz bin Ali Al-Tuwaijri, Chair of Boards of Trustees at Dar Al Uloom University, remotely chaired the first meeting of the Board of Trustees for the academic year 2020/2021 AD. Making good promises and heralding the positive indicators achieved by the Kingdom in confronting the Corona epidemic, His Excellency opened the meeting congratulating the nation's leadership and its people on this great achievement, and hailing the wise leadership's concern for the safety of its people. After wishing
all members the best of health and safety and expressing hope that that the next meeting would be a direct rather than a remote one, His Excellency then gave the ground to the university's Rector, Prof. Dr. Khaled bin Abdul Rahman Al-Hmoudi to present the meeting agenda and review the university's semi-annual report, after approving the second meeting minutes, before setting out to address the current meeting's agenda. The Board's discussions included the renewal of the appointment of university's Rector, the renewal of the appointment of some deans and vice-deans, and the appointment of both Saudi faculty members and non-Saudi members of similar ranks. The meeting also included a fruitful discussion of the post-graduate study programs offered by the College of Architecture & Digital Design, including the Master of Architecture program, the Master of Interior Design program, and the Master of Digital Design program. The Board also discussed the exchange of academic services agreement between Dar Al Uloom University and Liverpool John Moores University.
The Board's meeting was filled with optimism, enthusiasm and satisfaction with the university's progress under the current circumstances, with all members' hailing the safe learning environment that the nation's leadership has provided to keep its people far from risking their health.