DAU Dentistry Organizes Dental and Oral Health awareness campaign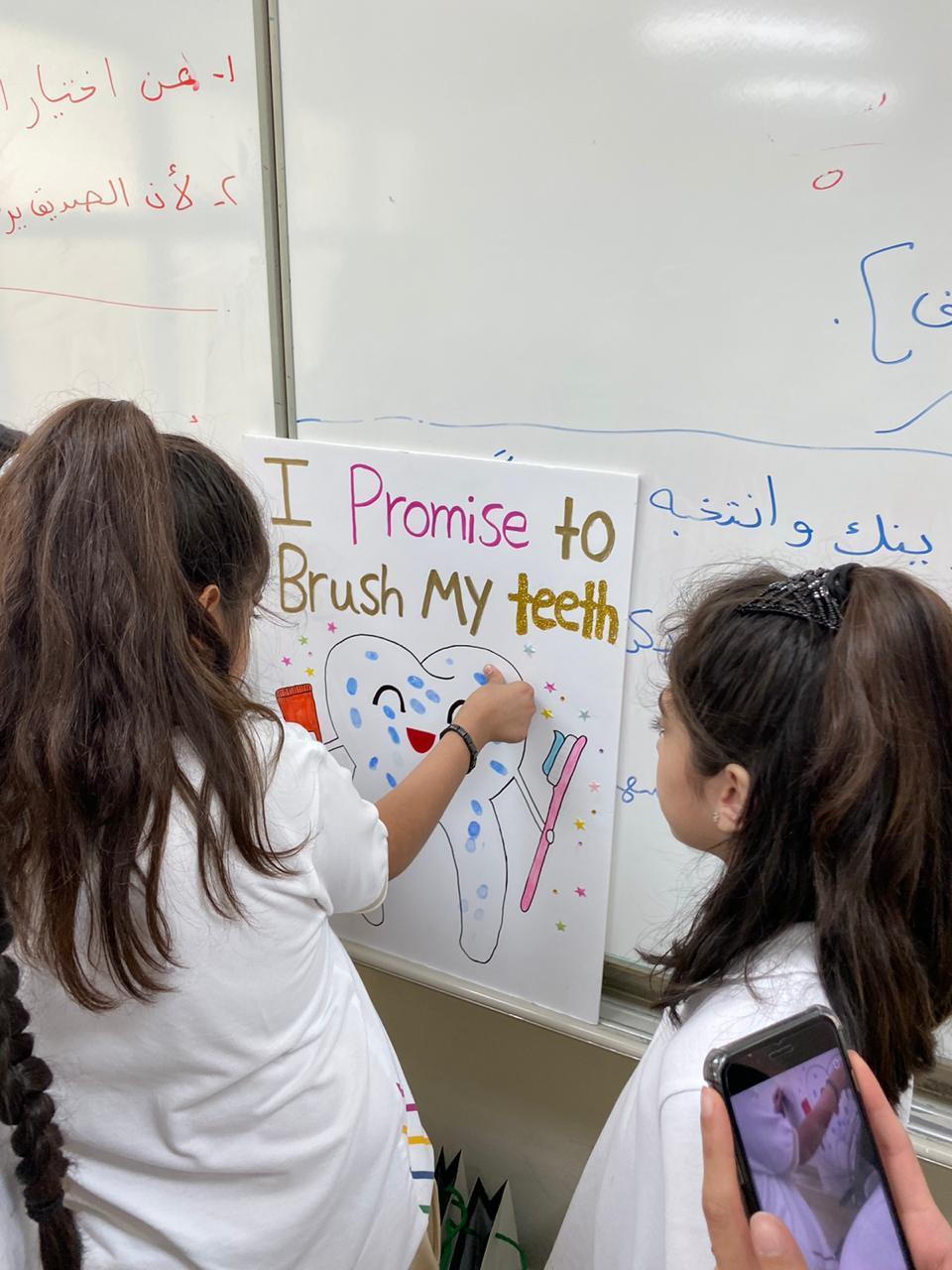 The College of Dentistry at Dar Al Uloom University organized a campaign to raise awareness of dental and oral health for students of all levels at Dar Al Uloom Private Schools with the presence of the schools' students and teachers.
The campaign team was comprised of Professor Randa Al Abid, Dr. Ruaa Kama, Dr. Shibnam Qallaza, Dr. Fatima, Professor Bilal Tanweer and a number of the College students.
The campaign's goal was to raise awareness of the correct way to clean teeth using the tooth brush, tooth paste and dental floss, in addition to how to maintain good oral and dental health.
The event aims to promote the College of Dentistry students' participation in serving their community. During the event, dental and oral check-ups were offered to students. The event also included educational competitions on dental and oral health, and the distribution of presents.