DAU and King Fahd Medical City Agee on Master of Molecular and Functional Neuroscience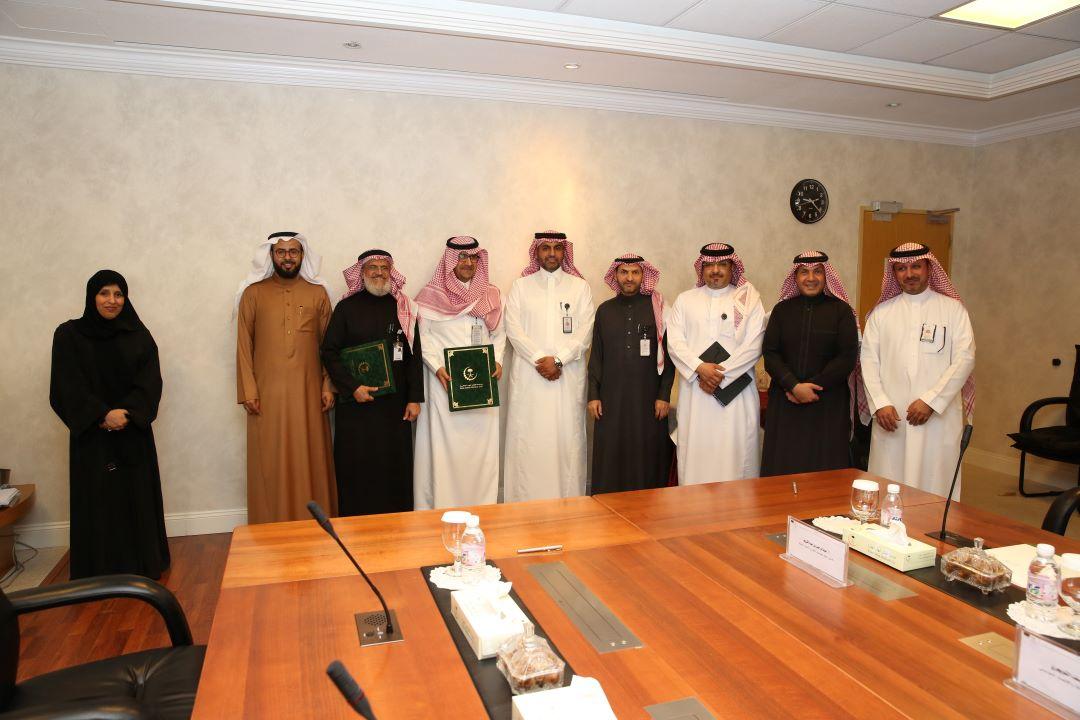 The University of Dar Al Uloom signed an agreement of understanding with King Fahd Medical City in Riyadh to implement a Master Degree Program in Molecular and Molecular Neuroscience at the College of Medicine at DAU. The memorandum, which was signed by Dr. Fahad Bin Abdullah Al-Zamil from DAU, and Dr Fahad Bin Saleh Al Ghufaili, representative of King Fahad Medical City, entails contributing to teaching basic specialty subjects, providing clinical training, and conducting research and joint studies related to the specialization as per the agreement.
According to the agreement, which included eight items, graduates of the DAU's College of Medicine will be able to pursue graduate studies and the Master degree in Molecular and Functional Neuroscience. The two parties will also be able to conduct joint research. On its part, the University of Dar Al Uloom will grant King Fahad's Medical City's staff titles as per the university's regulations and by-laws.
The signing ceremony was attended by Dr. Sami Al-Nassar, Dean of the College of Medicine, Dr. Sarah Al-Rashoud, Program Coordinator from King Saud University, Dr. Osama Al-Shayea, Executive Director of Academic Affairs and Training, Dr. Khaled Al-Mesreh, Medical Director of the National Center for Medical Sciences, Dr Adnan Al-Wada'i, Assistant Executive Director of Learning Centre, Dr Adnan Al Watban, Clinical Research Consultant, Mr. Abdulrahman bin Abdul Karim, Secretary-General of the Fund for Self-Resources, and Mr. Ibrahim Al-Tuwaijri, Director of Public Relations and Corporate Communications