Dar Al Uloom University participates in the Saudi International Dental Conference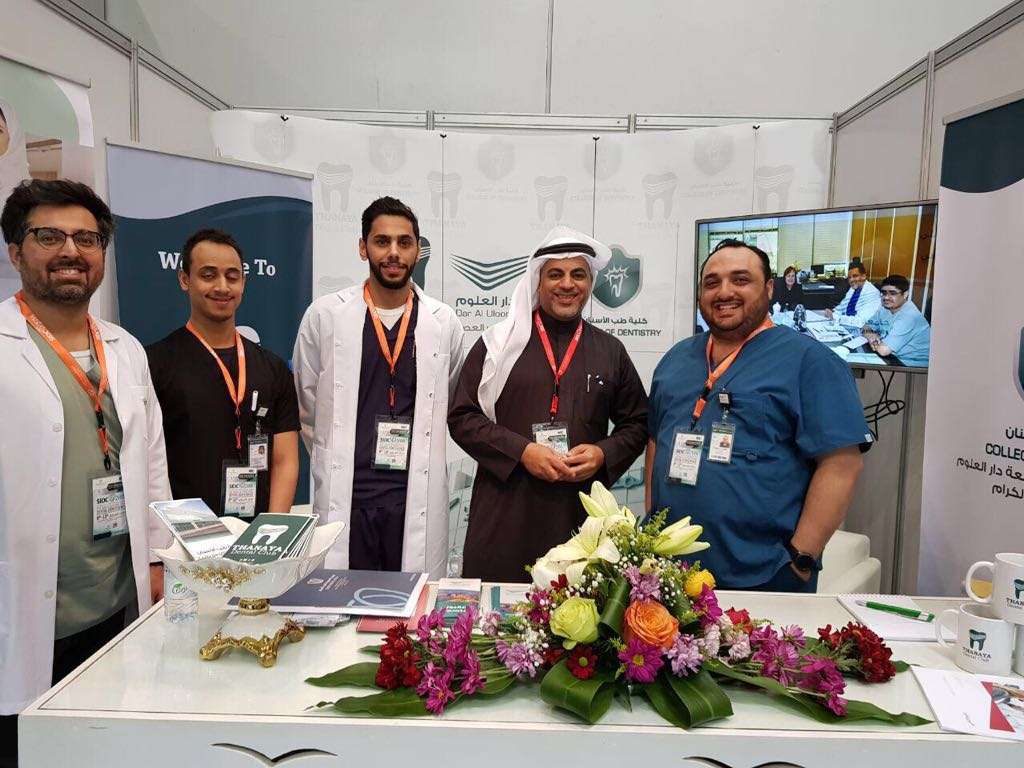 The College of Dentistry at Dar Al Uloom University participated in the Saudi International Dental Conference. The latter was organized by the Saudi Dental Society as a strategic partnership with the Ministry of Health under the title "Modern Direction in Dentistry". The conference lasted three days from 9-11 of this month, January, at the Riyadh International Convention and Exhibition Center.
Professor Dr Hisham bin Salih Al-Muallim, Dean of the College of Dentistry, headed the first session of the conference, which had the title "Surgical Implantation". This was in association with a group of specialist dentists from the Kingdom and around the world. The subject of the session was about surgical implants.
Dar Al Uloom College of Dentistry also participated in the exhibition which accompanied the conference through an awareness corner about the College, its academic programs, its participation in community service, and awareness of the importance of maintaining dental cleanliness to protect them against oral and dental disease. This was attended by a number of college teaching faculty and male and female students.
It is noteworthy that the conference hosted more than 47 speakers from various countries, representing 15 countries. The conference held more than 18 academic sessions in various dental specialties, as it also presented more than 200 research papers which were competing for prizes of distinction for this year.