Dar Al-Uloom University Participates in the "Career Day for Saudi Students" in London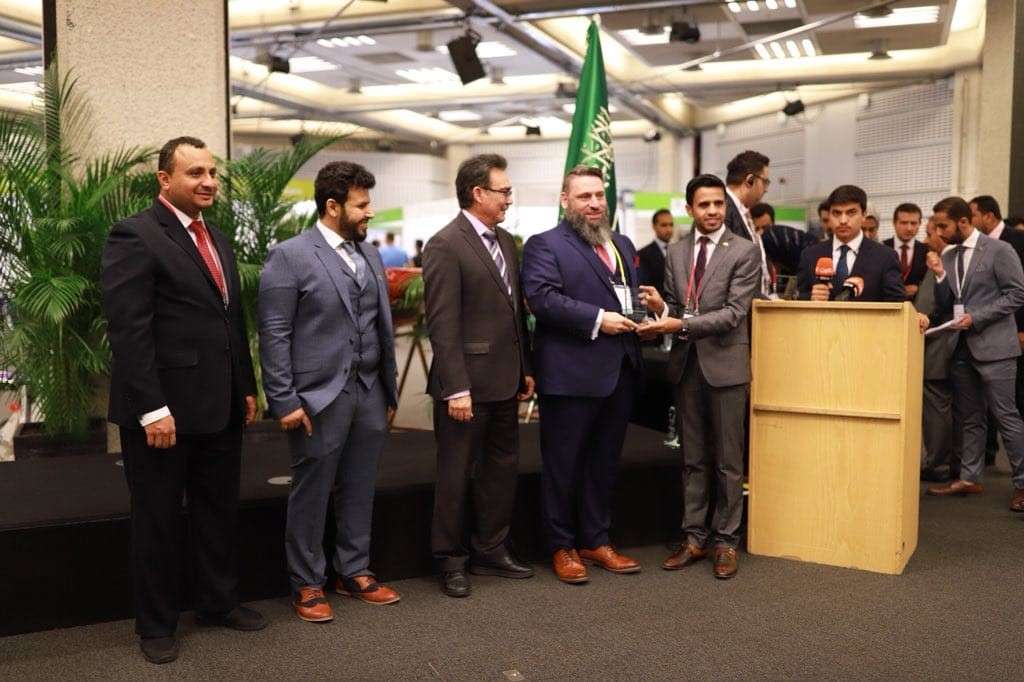 The University of Dar Al-Uloom participated in the Career Day and Career Guidance for Saudi Students exhibition, which was held in London between Friday 31st. August and Saturday 1st. October in the presence of the Ambassador of the Custodian of the Two Holy Mosques to the United Kingdom, Prince Mohammed bin Nawaf bin Abdulaziz.
Dar Al-Uloom University was represented by Mr. Abdulrahman Afia, Vice Director of the University Preparatory Program.  Mr. Afia presented an overview of the University of Dar Al Uloom to the visitors and reviewed current job vacancies at the University.
The exhibition under the slogan "My Vision My Career", which witnessed the presence of a large number of Saudi students who are studying in the United Kingdom, was attended by a number of Saudi public and private universities in addition to a number of British universities and major companies in the Kingdom.
The exhibition was attended by King Abdulaziz University, King Fahd University of Petroleum and Minerals, Prince Mohammad bin Fahd University, University of Tabuk, Jazan University, Najran University, University of Bisha, and Hafr Albatin University.
It is worth mentioning that the exhibition is organized by the Saudi Cultural Mission in Britain with the aim of reviewing employment opportunities for graduates and educating new students about the new specialties required in the labor market.