Dar Al-Uloom University Hosts Inauguration Ceremony of SHARAKA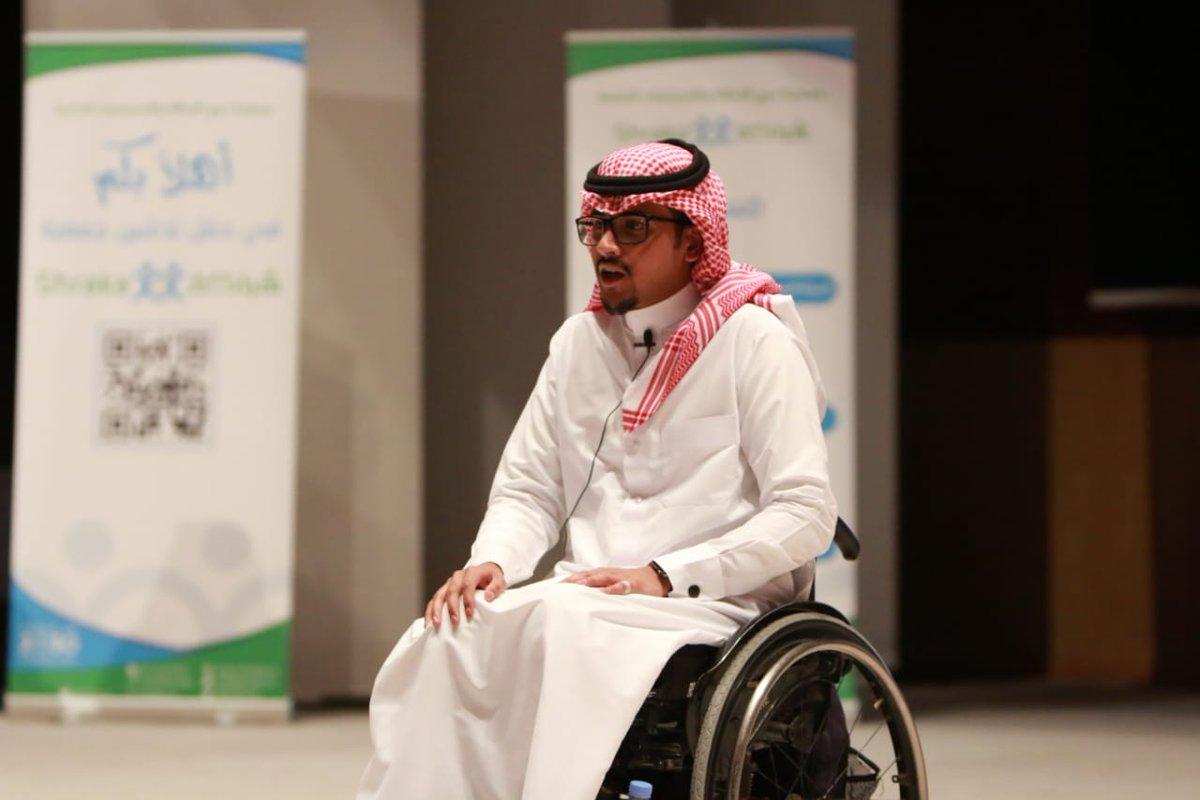 Dar Al-Uloom hosted at its theatre on Wednesday 30th. January the inauguration ceremony of the charity association for people with disabilities and special needs 'SHARAKA'. The inauguration took place in the presence of His Excellency, the Undersecretary of the Ministry of Labor and Social Development, Mr Solaiman Al-Zabin and a number of people with disabilities.
The ceremony began with a recitation of verses from the Holy Quran, after which a number of representatives of disabled people shared their experience with disability, highlighting the most serious challenges facing the disabled. They concluded with a message to the audience about how to correctly deal with a disabled person away from pity.
The Chairman of the board of partnership association, retired Major General Abdulaziz Al-Tamam, delivered the ceremony speech, in which he welcomed the honourable audience and  appraised the esteemed government's support.  Then Mr Nasser Al-Ghailan, member of the association board, presented the objectives and of the association and its partnerships.
The Undersecretary of the Ministry of Labor and Social Development, Mr Sulaiman Al-Zubin, also delivered a speech in which he welcomed the esteemed audience, highlighting the sensible government's keen interest in people with disabilities and in the importance of integrating them within society. The ceremony concluded with honoring partners of the association and presenting commemorative shields to its representatives.