Dar Al Uloom University Holds First Scientific Research Forum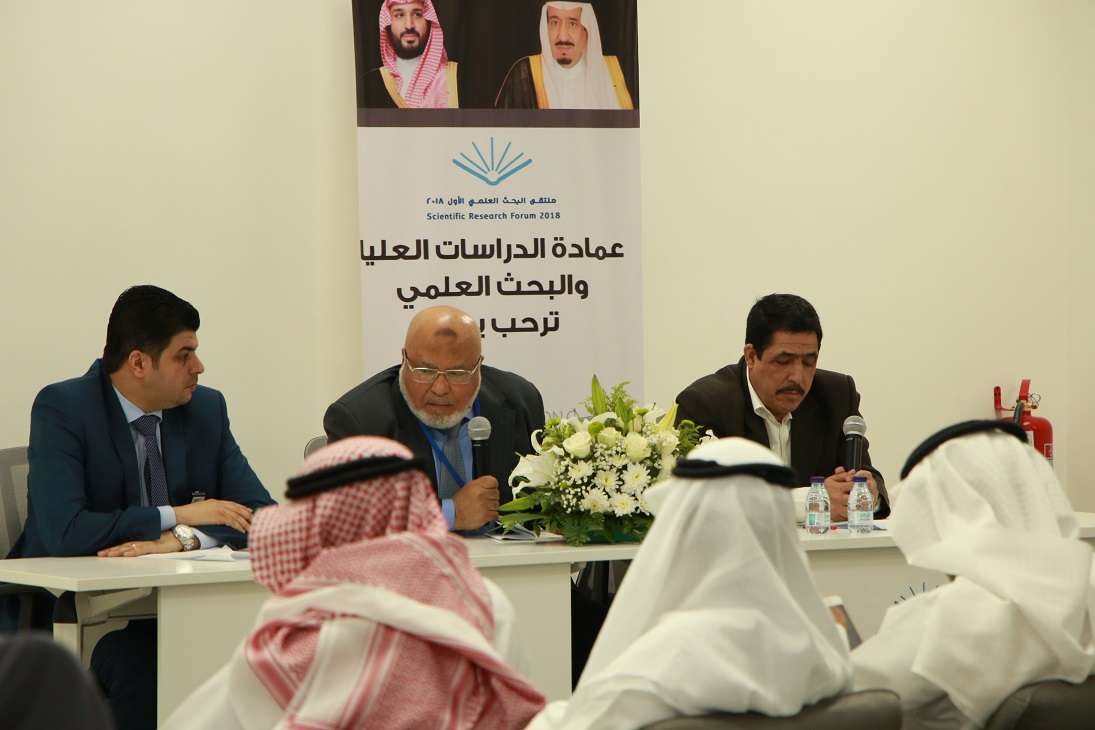 The Deanship of Graduate Studies and Scientific Research at Dar Al Uloom University organized the first Scientific Research Forum on Wednesday 28 March, 2018 in the presence of Dr. Khalid bin Abdul Rahman Al Hamoudi, Rector of Dar Al Uloom University.
The forum which was held at the university Dentistry Hospital was attended by Dr. Fahad Al-Zamil, Vice-Dean for Health Specialties, Dr. Abdul Aziz Al-Othman, Vice-President for Academic and Educational Affairs, Mr. Nawaf Al-Tuwaijri, Executive Director, Deans of Colleges and Deanships and a number of faculty members
Professor Fahd bin Nasser Al Aboud, Dean of Graduate Studies and Scientific Research, gave a welcoming speech in which he thanked the audience for their attendance and valued the university's support of Scientific Research.  A film highlighting the importance of scientific research was presented to the audience.
A dialogue session about the definition of scientific research, its fundamentals and standards was held during the meeting, which was headed by Dr. Mohamed Samir Abdelhak, Director of the Directorate of Quality, Dr. Mohamed Mekky and Prof. Ismail Safahi, faculty members of the College of Law.
The meeting included a presentation about the research contributions made by DAU faculty members. The Rector of the University thanked those who have had their fingerprints in the scientific research movement, thanking the Deanship of Graduate Studies and Scientific Research for their efforts in establishing this forum.