Dar Al-Uloom University Celebrates the 88th Saudi National Day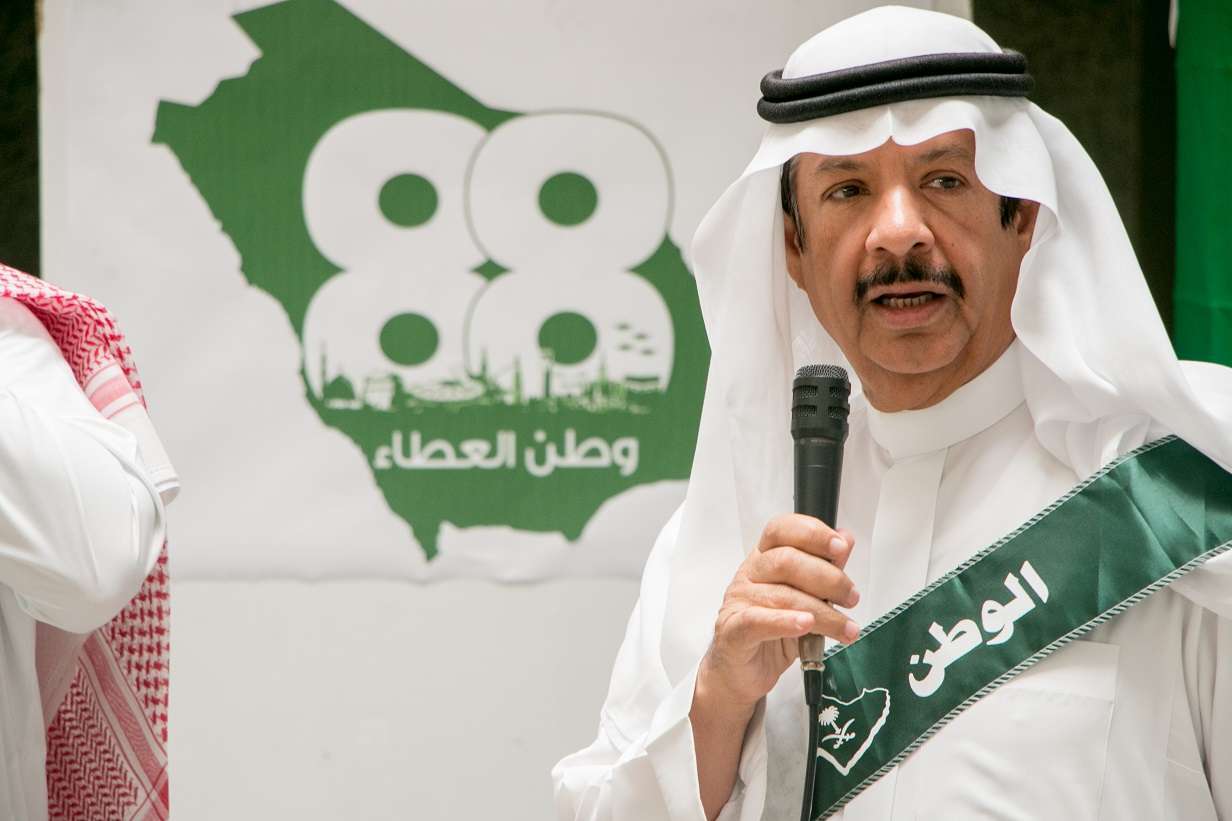 Under the patronage of the rector of Dar Al Uloom University (DAU), Prof. Khaled Alhomodi, Deanship of Admission Registration and Student Affairs, DAU organized a ceremonial event marking the 88th Saudi National Day on Sept. 25.
On this occasion, The rector of Dar Al-Uloom University (DAU), Prof. Khaled Alhomodi took the chance to convey his best wishes and sincere congratulations to the Custodian of the Two Holy Mosques, King Salman bin Abdulaziz Al-Saud, and Prince Muhammad Bin Salman, Crown Prince, the citizens of Saudi Arabia, and DAU faculty and Employees.
Dr. Abdulatif Mehmes, Chairman of Human science Department at the University Preparatory Program, recited a national poem for this occasion.
In The presence of Dr Nouf Alagmi, Vice Dean of Academic Affairs and supervisor of the female section and a number of DAU female faculty and employees, female students at their campus also participated in the celebration, conducting an exhibition showed a series of activities that included a demonstration of Saudi culture and the differences in traditions between region.Dr. Mohamed Samir Abdelhak, Director of Quality Management, concluded the training program with a workshop on Course File, in which he reviewed the basic elements of a course file, documents and evidence necessary to complete the course file.