College of Law Signs Memorandum of Understanding with Saudi Bar Associatio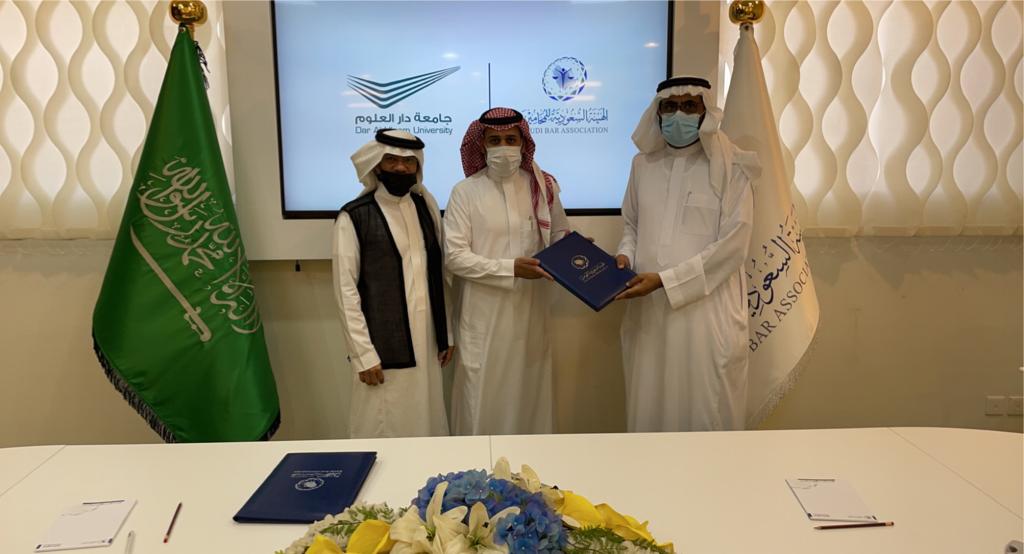 In the College of Law's ongoing efforts to provide training opportunities for its students and prepare them for the labor market, the Dean of the College, Dr. Mufleh bin Rabian Al-Qahtani, and Dr. Marwan Al-Roqi, acting on behalf of Dr. Alaa Naji, general supervisor of the General Secretariat of the Commission, signed on Monday a memorandum of understanding between the college and the Saudi Bar Association. The aim of the agreement is to strengthen the professional, research and training capabilities of college students so as to improve their skills and cognitive abilities and facilitate their training at different law firms and offices in the Kingdom.
The memorandum includes cooperation of the two parties in exchanging expertise in areas related to the activities of the two parties, developing and implementing training programs and plans, and facilitating the acceptance of college students' training at the headquarters of the association in the city of Riyadh and in its various branches.
The signing of this memorandum adds to a number of other memoranda of understanding and cooperation that were previously signed with a number of bodies with the aim of facilitating the training of college students and enhancing their involvement in the labor market.
The College of Law wishes all students a successful academic and practical life.