College of Law Receives National Committee for Workers' Committees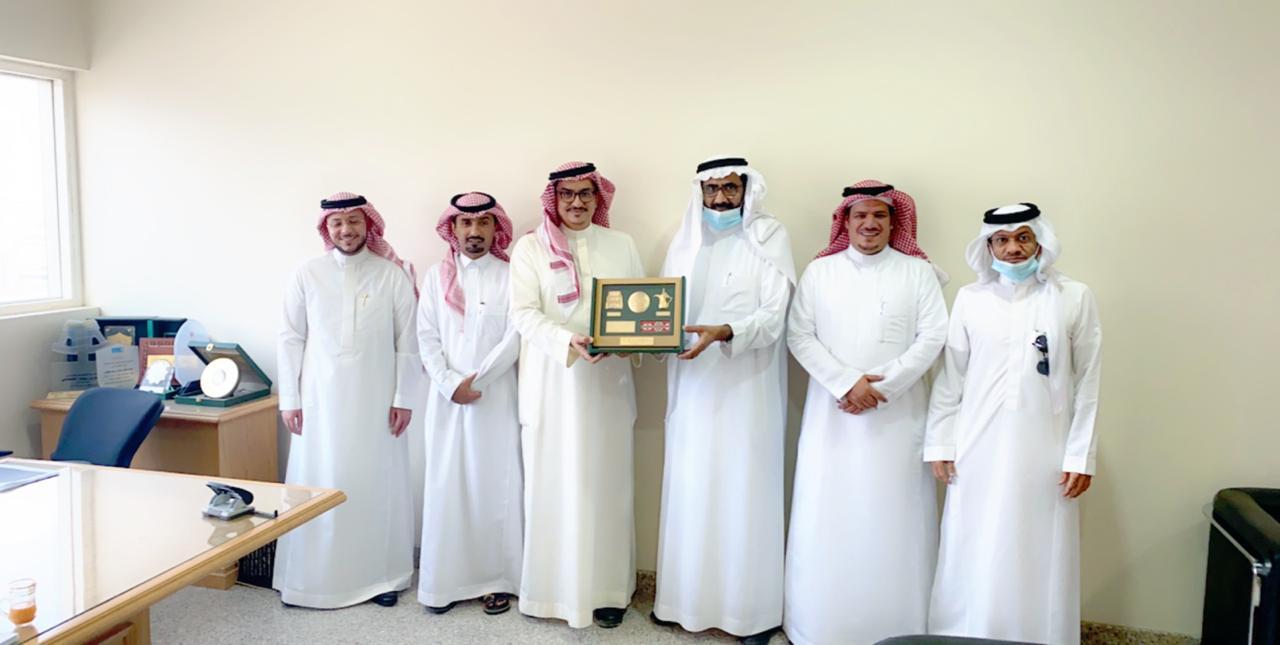 On Tuesday 15th. September, 2020 The Chairman of the National Committee for Workers' Committees in the Kingdom, Head of the Workers' Communication Group of the G20 work team, Eng. Nasser Al-Jarid, accompanied, and Dr. Faihan Al-Otaibi, Vice-President, Mr. Fawaz Al-Mutairi, Secretary-General, and Mr. Rakan Al-Rabaiaan, in addition to other members and a work team, paid a visit to the College of Law at the University of Dar Al Uloom. The visiting team was received at the university by His Excellency Dr. Mufleh Al-Qahtani, Dean of the College, Dr. Muhammad Al-Subaie, Vice Dean, Dr. Hussein Al-Ghashami, Head of the Private Law Department, Dr. Ahmed Agrier , Head of the Public Law Department, Dr. Saleh Al-Juaid, Assistant Professor of Criminal Law, and a number of faculty members. The two teams discussed contents of the speech of the Custodian of the Two Holy Mosques, King Salman bin Abdulaziz, May God preserve him, which has been recently delivered at the launch of the activities of the Workers' Communication Group's at the Summit of G20 in the Kingdom recently, focusing on the great success it has achieved the emphasis it has laid on the high priority of combating the Corona pandemic and its health, social and economic consequences.
The discussion also included potential cooperation between the DAU's College of Law and the National Committee for Workers' Committees in relation to labor-related issues in general, and labor bylaws and regulations in particular. The importance of the visit stems from the College of Law's plan to introduce a Master in Labor Law program. The visiting team welcomed this initiative
and stated that, when launched, this MA program will have a great impact on those interested in labor regulations and bylaws in the Kingdom, adding that will probably attract a large number of candidates due to the bifurcation of labor systems and the need for competent specialists who can meet the needs of the labor market in this specialization. The team's members stated that the members of the committee are ready to cooperate and offer advice to make this program successful.
The two parties agreed to continue mutual cooperation as per respective expertise.