"College of Dentistry" organizes a program for examination and treatment of deaf club in Riyadh.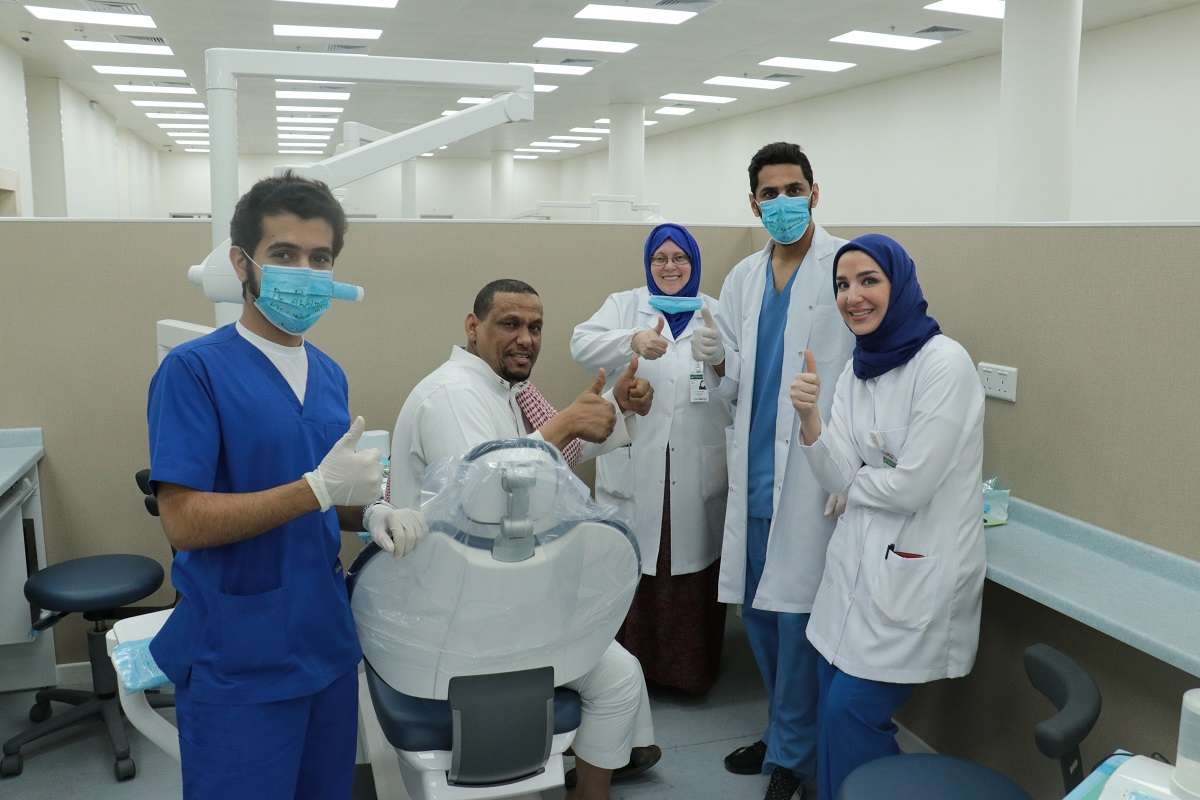 On Wednesday, April 25th, College of Dentistry at Dar Al Uloom University organized an awareness program to the examination and treatment of the Deaf Club employees in Riyadh, under the supervision of Dental Preventive Sciences Department, represented by Prof. Randa Al Abidi and Dr.Tayeb Al-Hadithi.
The program's students presented a lecture on dental health and how to protect it from dental diseases, gum infections and its consequences. They also, explained the steps of treatment with a sign language interpreter and awareness videos.