College of Dentistry at Dar Al Uloom Runs a Cardiopulmonary Resuscitation Course for DAU Staff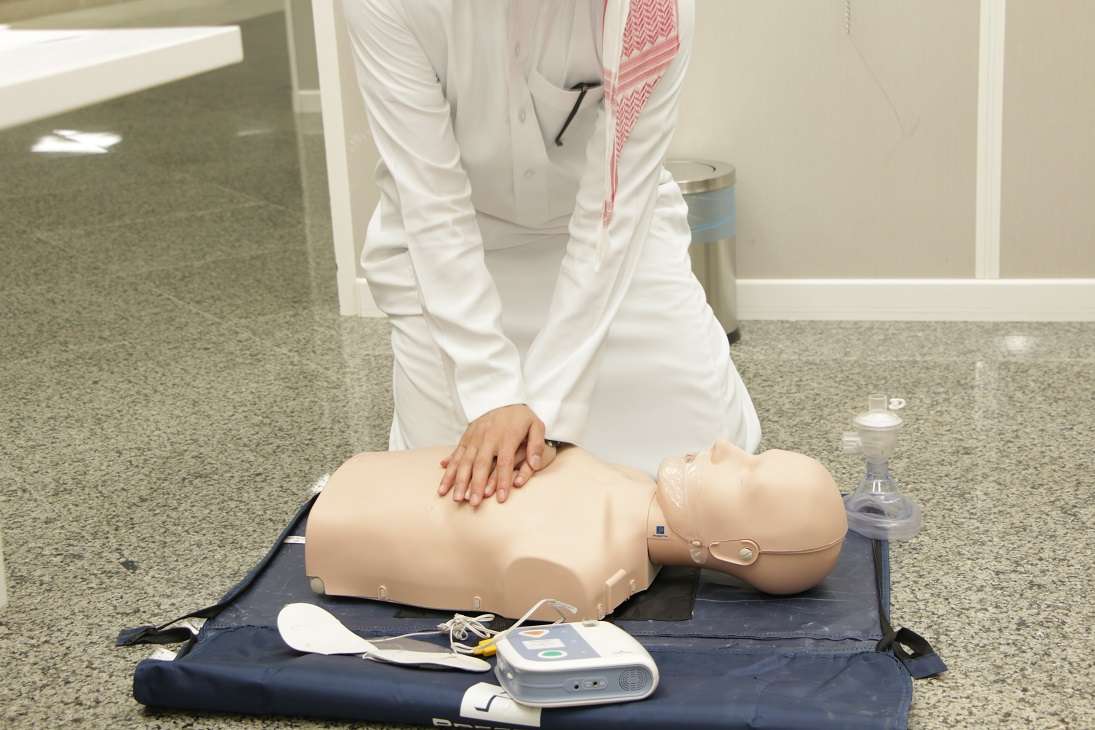 On Monday April 30th and under the supervision of the trainer Mrs Rehab Al Shaarawi, the Cardiac Pulmonary Resuscitation Unit at the College of Dentistry at Dar Al Uloom University held a free course for university employees on means of maintaining life.
The trainees received training in cardiopulmonary resuscitation for adults, children and infants and on ways to save suffocation. At the end of the course, the trainees received certificates endorsed by the American Heart Association.