College of Medicine at Dar Al Uloom University Organizes Awareness Campaign on Colon Cancer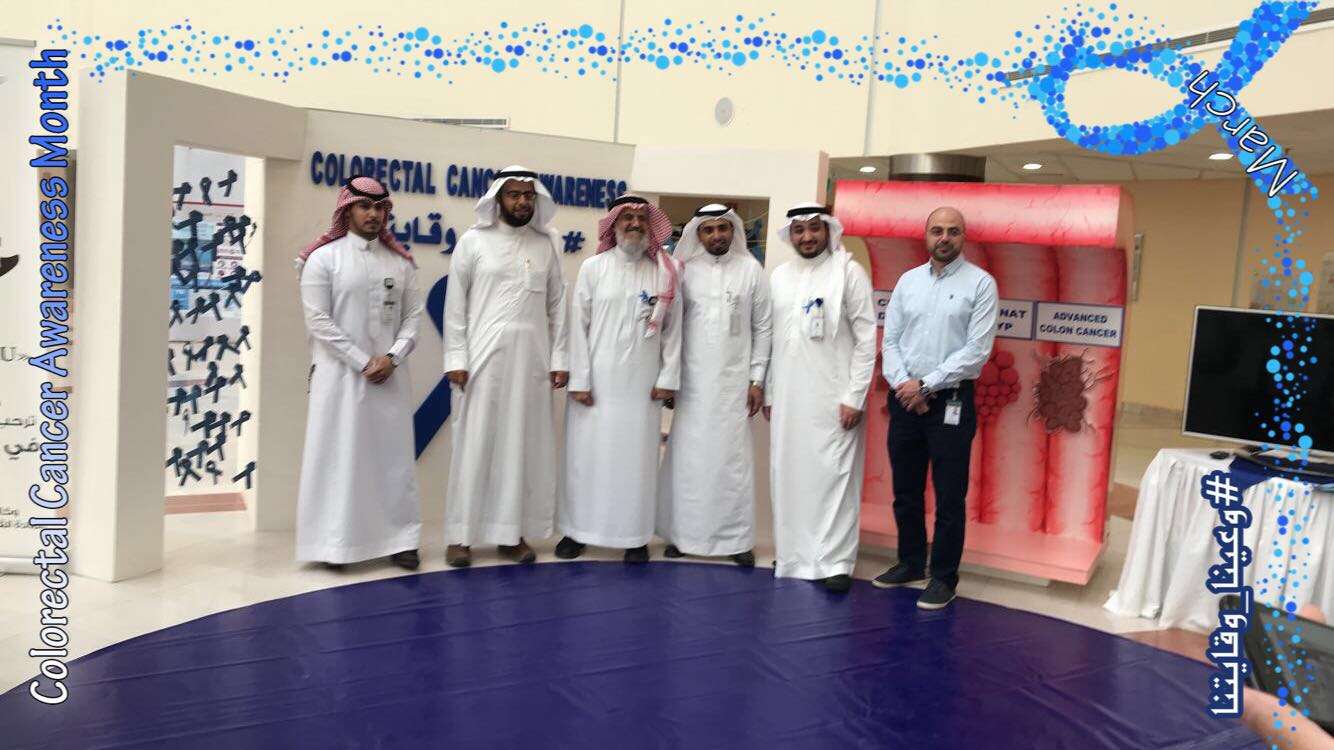 On March 26, fifth year female students at the  College of Medicine at Dar Al Uloom University organized a colorectal cancer awareness campaign under the slogan of "Our Awareness is Our Protection", in Prince Muhammad Bin Abdulaziz Hospital as part of World Cancer Awareness Month.
The campaign which was managed by the student Sara Al-Nafea, was launched by Dr. Fahd Al-Zamil, the university's Vice Rector  for Health Specialties, Dr. Sami Al-Nassar, Dean of the College of  Medicine, and Dr. Sameeh Ghazal,  Medical Director of the hospital. The campaign witnessed wide interaction by the students of the College.
Dr. Tahani al-Tamimi, Vice-Dean of the College of Medicine for female students, stated that colon cancer is one of the most common cancers according to the World Health Organization and that in Saudi Arabia it ranks second on the cancer list, ranking first in men and second in women.
Dr Tahani added that the campaign aims to raise the audience and visitors' awareness of  the importance of early detection and to inform about the risk factors that cause colorectal cancer in order to avoid them, explaining that studies have shown that increasing awareness and early examination has contributed to reducing the incidence of colon cancer.
The Dean of the Faculty of Medicine praised the students of the College of Medicine  for their efforts in organizing the campaign and for their active in role community activities.