College of Medicine Dar Al Uloom Organizes Anemia Awareness Campaign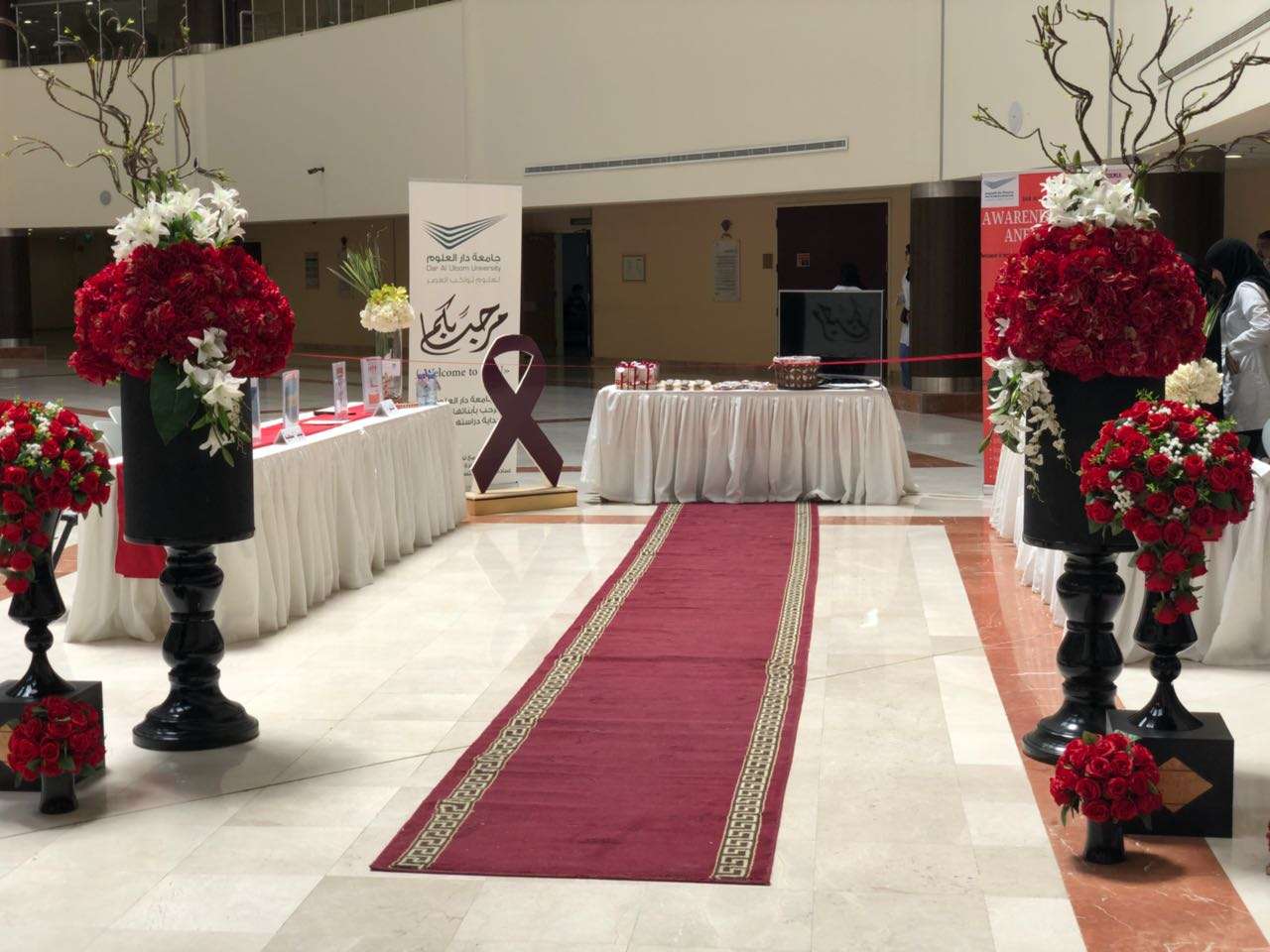 The College of Medicine at Dar Al Uloom University, represented by fourth year students, organized an anemia awareness campaign on Monday 9th. April at Prince Mohammed bin Abdulaziz Hospital in Riyadh.
The campaign, which was headed by the student Aya Al Bayat, was launched by Dr. Ayman Al-Bayyat, Vice-Dean of the College of Medicine. The campaign included an awareness exhibition about the disease, its symptoms, causes, methods of prevention & treatment, and the importance of prenatal examination to prevent the transmission of the disease genetically  .
Dr. Tahani al-Tamimi, Vice Dean of the College of Medicine for female students, said that anemia is one of the most common chronic diseases locally and globally. It is divided into iron deficiency anemia, which is most common in children and women according to World Health Organization (WHO), sickle cell anemia, thalassemia, bean anemia and hemophilia.
She added that the aim of the campaign is to raise the audience and visitors' awareness of the importance of early detection and the risk factors caused by anemia and ways to avoid it. She added that the most prominent symptoms of iron deficiency anemia are exhaustion and tiredness, shortness of breath during exercise, and developmental deficiency in children.
The Dean of the Faculty of Medicine praised students' efforts in the campaign and the role of the Student Activities Unit at the College of Medicine. He thanked all for their fruitful efforts in spreading awareness and for their effective role in community participation.