The Central Library Initiates World Book Day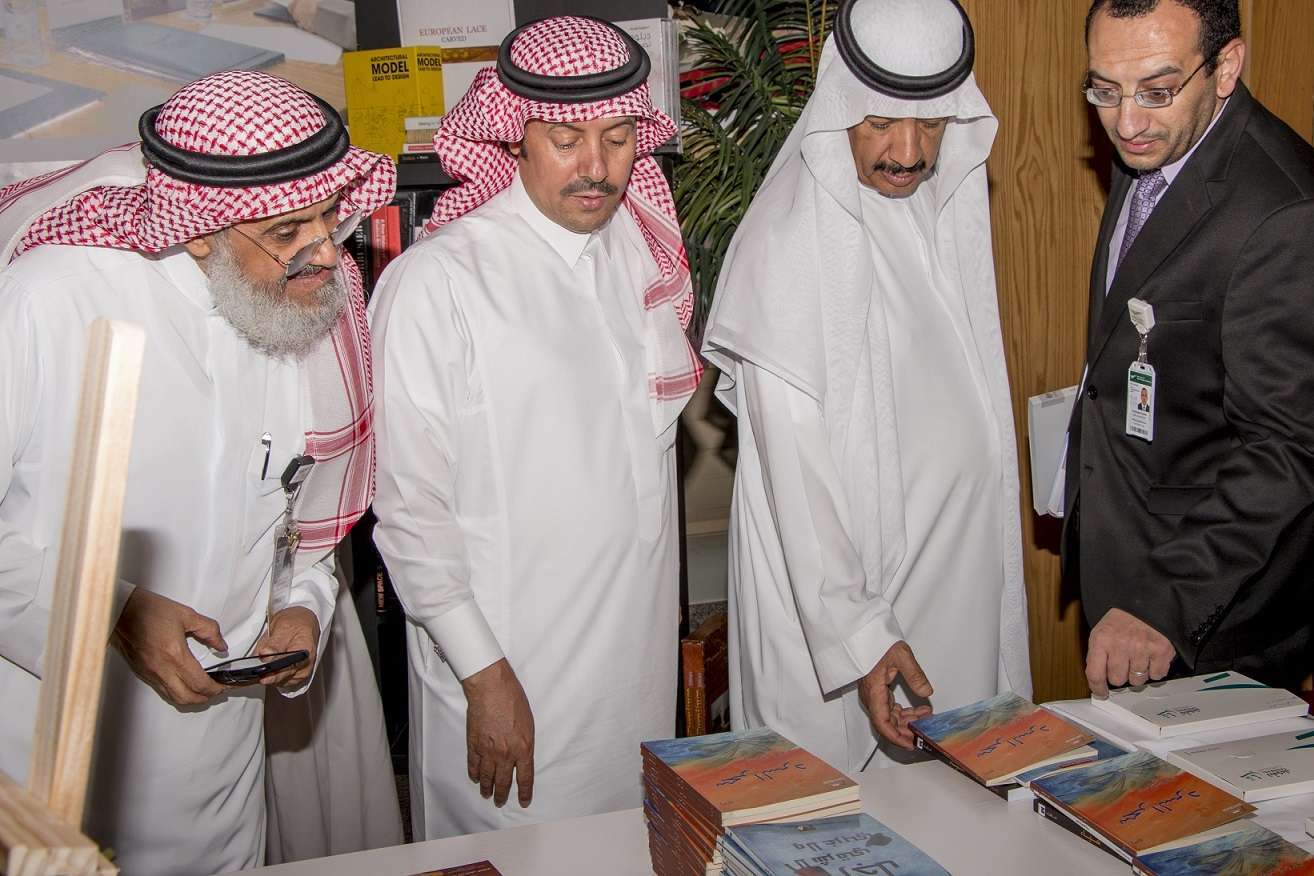 On Monday 23rd. April and under the patronage of His Excellency Dr. Khalid Al-Hamoudi, the University's Rector, the Central Library of Dar Al Uloom University organized the World Book Day at the University's Theater, in the presence of the University's vice deans , faculty members and other university saff.
The celebration was attended by Dr. Zeinab Al-Khudairi, a writer in Al-Riyadh newspaper, Mr Abdullah Al-Hassani, editor of cultural affairs in Riyadh newspaper, Dr. Zakia Al-Otaibi, Dean of Continuing Development at Princess Noura Bint Abdulrahman University, and the novelist Nouf Bint Abdulkarim.
Professor Fahad Al-Aboud spoke about the importance of the book in the life of individuals, expressing the sensible leadership' high interest in intellectuals and innovators, as emphasized by the Kingdom of Saudi Arabia's vision for the year 2030. He stressed that the university is happy to hold the celebration on this occasion, which was approved by UNESCO on 23 April each year.
The guests at the ceremony agreed unanimously that it is constant reading that makes an individual an outstanding writer, and that a distinguished writer is a distinguished reader in the first place. They all thanked the University of Dar Al Uloom for hosting and organizing the event.
At the end of the ceremony, the Rector honored guest authors and writers as well as faculty members who contributed in their writings during the year 2017, most notably Dr. Mansour Al-Jadid, Dean of the College of Architecture and Digital Design for his book "Building with Clay".
The Rector also honored Dr. Mohammed Makki, Dr. Shawakh Al-Ahmad, Dr. Abdul Qader Al-Husseini, Dr. Ahmed Agadir and Dr. Hind Abdul Moneim for their written academic contributions in 2017.
His Excellency the Rector of the University then opened the book exhibition, which was organized by the Central Library, in the lobby of the University with the participation of several publishing houses specializing in scientific and cultural books. He thanked
Mr Hussam Al-Sheikh, manager of the Central Library, said that organizing the event at the university campus reflects the University's keenness to raise awareness about the importance of books and to spread knowledge and culture within the university. He highlighted the fact that the exhibition was well received by both faculty and student guests.