Bashar Al-Salem holds a dialogue session with students of Architecture and Digital Design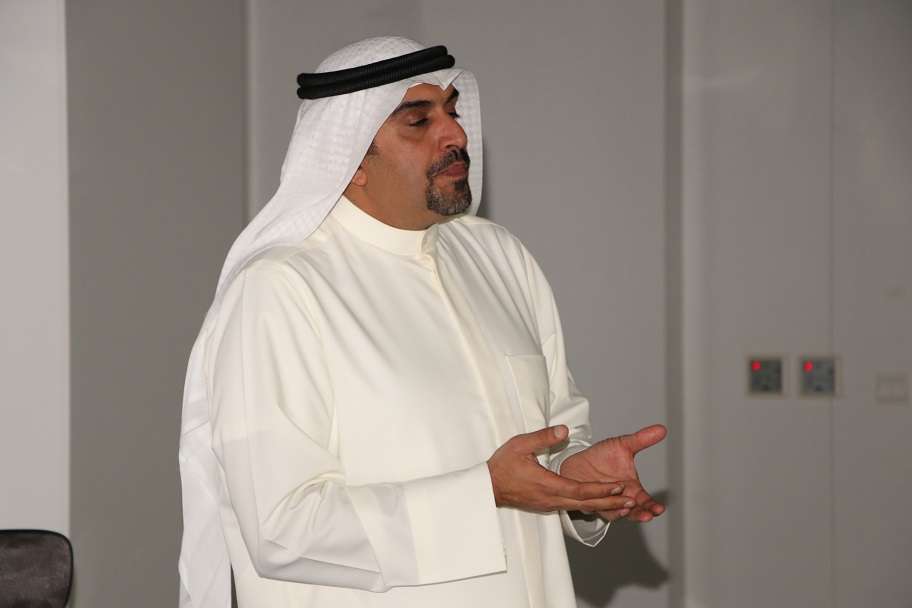 The Faculty of Architecture and Digital Design organized a dialogue session on Monday, October 25th. with architect Bashar al-Salem, the founder of Kayan Consulting Office in Kuwait. The session was held with the students and the presence of the Dean of the college and faculty members. Al-Salem spoke about the concepts and principles of the profession and reviewed his experience with government projects in Kuwait and engineering consultancy, the most important projects he has worked on, and the most important challenges in practicing the profession.
In his speech, he reviewed the local architectural identity and how to integrate it with the modern architectural style. He praised the location of the Faculty of Architecture & Digital Design headquarters, indicating that it is an environment that stimulates learning and creativity, and that transparency lends an exotic character and style to the college.