"AlJadeed" Meets with the "Architecture and Digital Design" students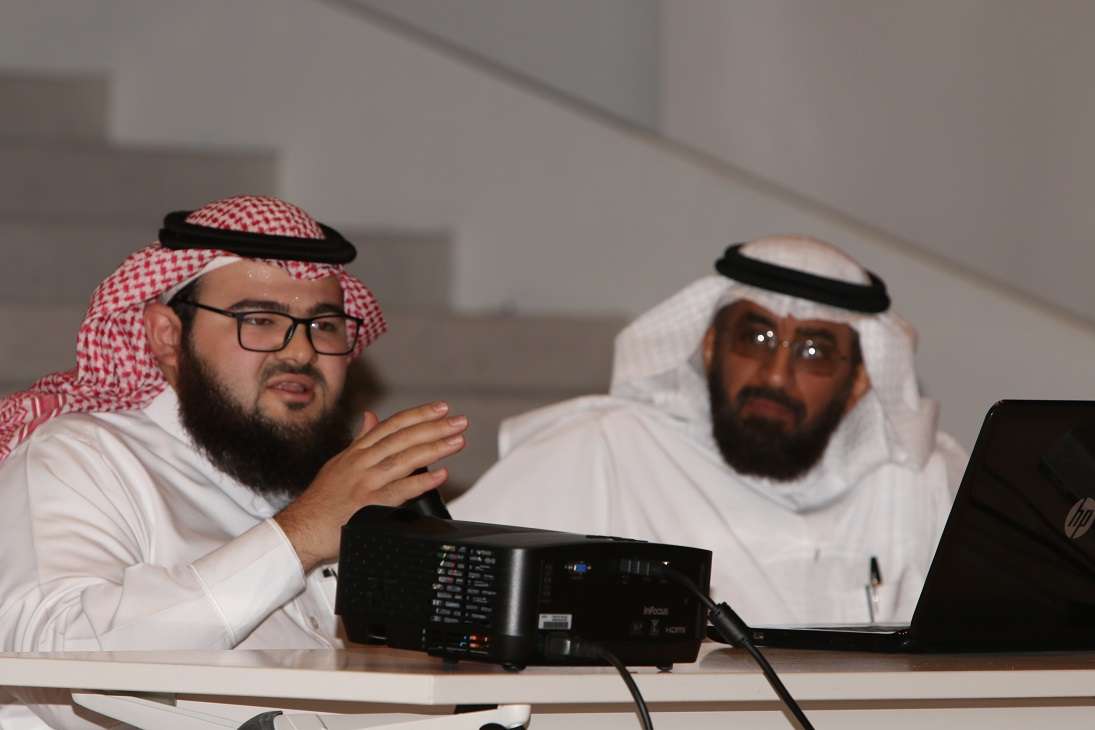 The Faculty of Architecture and Digital Design held an open meeting its students on October 30th., at the University Theater, in the presence of the new Dean of the Faculty, Dr. Mansour bin Abdulaziz.
Dr. Sultan Al-Otaibi, Vice-Dean of the College, welcomed the attendees and reviewed the administrative hierarchy of any problem facing the students, and how to proceed from the academic advisor to the Dean of the College. He also explained the new attendance and absence policy, which has been implemented as from the current semester, and how to deal with absence excuses.
Eng. Ghayath Al Shawa explained the SIS information system to new students. He demonstrated how to follow up with the requests submitted through the system, and explained the system's features to the students.
The Dean of the College expressed his thanks to His Excellency the Chairman of the Board of Trustees, and the Chancellor of the University for the trust they gave him in taking over the Dean of the College. He also thanked Dr. Abdulaziz Abu Sulaiman, former Dean of the College, for his efforts in the administration of the College.
Al-Jadid gave a welcoming speech to the students, which included a number of guidelines for investing in this important stage of their lives. He also discussed with the students their suggestions and questions, and thanked them for attending and taking care of everything that serves their scientific journey and achieves excellence.