Base on the importance of mental health and its impact on the individual, students from Collage of Medicine at Dar Al-Uloom University proposed a campaign to raise awareness for mental health.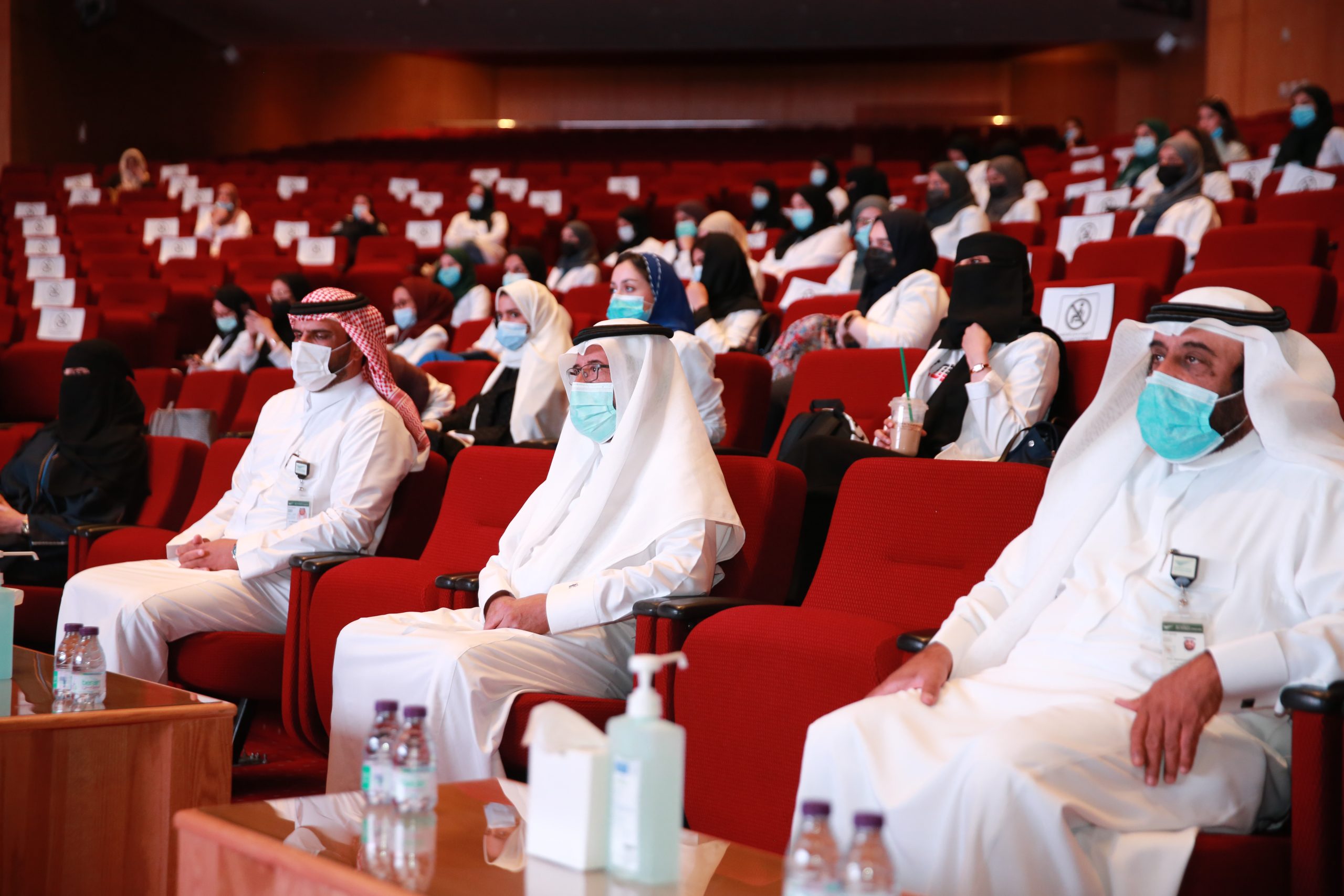 On October 13th, the Medical Student Council at Dar Al-Uloom University hosted The World Mental Health Day Awareness under the theme of "Mental Health in an Unequal World".
They invited honorable members of the faculty to participate in the campaign, namely, the Directorate of Medical Education, Dr. Bandar Al Jafen, and Head of the Student Health and Wellness Unit, Mrs. Lama Al Saud, both of whom welcomed warmly the event keyspeaker, Prof. Fatima AL-Haidar, a well-known psychiatrist in Child and Adolescence.
Prof. Fatima Al Haidar began her presentation by outlining the "building and sieving stage." She explained how students would go through numerous levels of cognition and passing by "swinging years and waves crashing". She concluded her presentation with some mental health tips by considering some rethinking strategies to improve one's mental well-being. Dr. Alhaidar received an honorarium and a commemorative plaque from the Dean of Medicine, Prof. Abdulrahman Al Jumah.
The campaign also had display banners which addressed crucial subjects; PTSD, panic attacks, and depression which was an interactive presentation by the students.
To conclude, special thanks are due to all members of faculty, and administrative staff of the Medical College, and the two leaders of the event organizing committee, Abdulnasser Alwably, and Shaima Jamous, for their superb, hard-working, and collaborative efforts in preparing for and organizing this extraordinary symposium hosted by Dar Al-Uloom University.