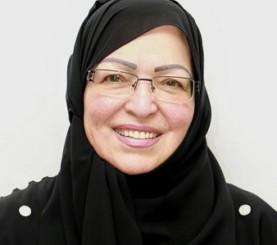 عميدة الدراسات العليا والبحث العلمي
Dean of Graduate Studies and Researches
Higher education plays an important, active role in the educational system that is receiving great attention and support from the government, especially at this advanced stage of development that is sponsored by the state as part of its endeavor to achieve the Kingdom's vision of 2030,
with the aim of creating a qualitative shift in Saudi society and enabling the nation's youth in particular to engage in the developmental movement that seeks to Invest in the country's resources, especially the human resources in which the youth are the central element.
The private educational sector in general and the private universities in particular contribute to supporting the public educational sector and to the building an advanced academic system that supplies the Saudi economy with highly qualified manpower.
The Deanship of Graduate Studies & Research at Dar Al Uloom University strives to enrich the academic and research fields to enable Saudi youth and equip them with advanced academic and research skills and modern technology tools so as to play a positive, active role in fulfilling Vision 2030 that the Saudi society aspires to achieve in order to enable the Kingdom to occupy the appropriate position in the international arena and enrich knowledge in service of humanity according to sustainable, professional principles.