The second Scientific Research Forum 2019 at DAU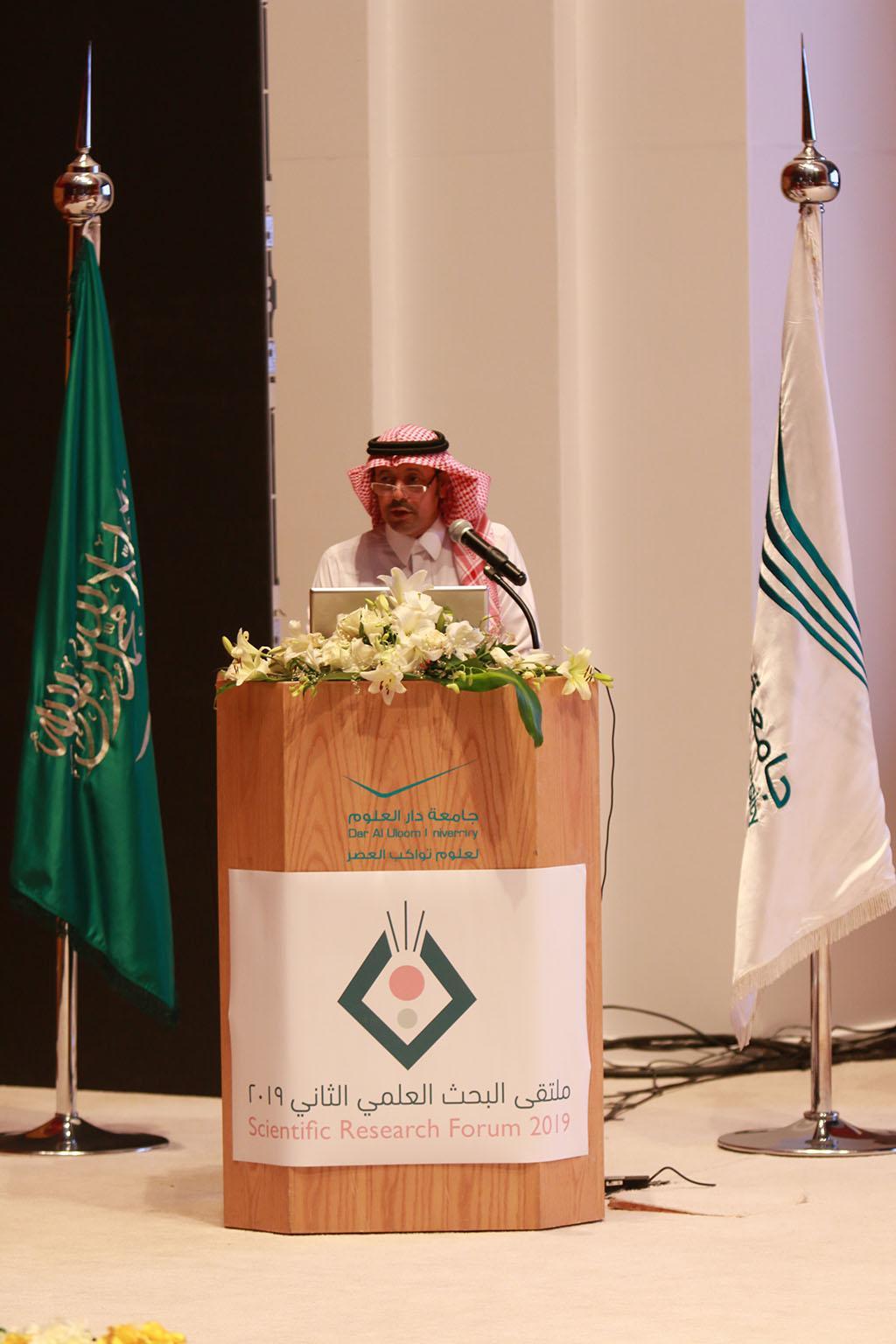 The Deanship of Graduate Studies and Scientific Research at Dar Al Uloom University organized the second Scientific Research Forum 2019. The program was inaugurated on Wednesday 26 March 2019 in the presence of Prof. Khalid bin Abdul Rahman Al Hamoudi, Rector of Dar Al Uloom University, Dr. Abdul Aziz Al-Othman, Vice-President for Academic and Educational Affairs, Mr. Nawaf Al-Tuwaijri, Executive Director, Deans of Colleges and support deanships and some of DAU faculty members
The program was started with a speech for Professor Fahd bin Nasser Al Aboud, Dean of Graduate Studies and Scientific Research, welcoming the audience and thank them for their attendance and valued the university's continuous support of Scientific Research. He also expressed his gratitude to forum's sponsors and highlighted the publication of DAU faulty members. A short film About the University Research Excellency Prize were presented.
The program commenced with a dialogue session under the theme of  "Research production in the Kingdom of Saudi Arabia". The session was chaired by Prof. Sherif Elaraby and presented by professor Roshod Alkhorief, the dean of Scientific Research at King Saud University, and Dr. Saud Al-Salahi, the General Supervisor of Saudi Digital Library.
The program was also included a workshop about publication in (ISI) and (Scopus) Journals presented by Dr. Ahmed Metwally, a statistics consultant at King Saud University.
Wrapping up the meeting, Prof. Alhamoudi has honoured Faculty members who have published their researches, forum sponsors and organizers.