The Quality Unit concludes the first week of the training program "New faculty members training program"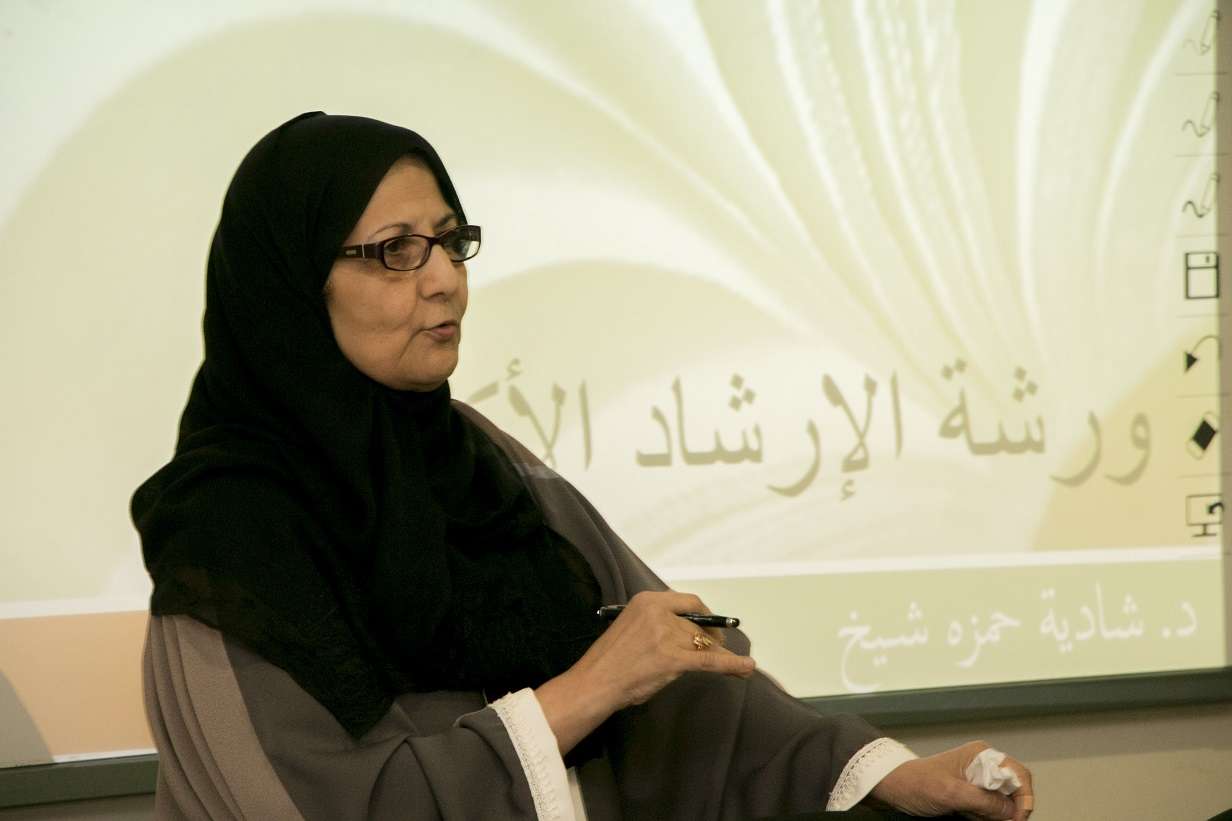 The Quality Culture Unit of Quality Management at Dar Al Uloom University concluded the first week last Thursday, in coordination with the Human Resources Department, under the title "Configuring and preparing new faculty members" at the university headquarter.
The program began with the "Vision and Mission of the University and its Strategic Objectives" presented by Dr. Mohammad Abdel Haq, Director of Quality Management. He explained the strategic objective of the university according to its mission.
Dr. Maha Kallab, General Supervisor of the Student Support Center, presented a course on the importance of academic guidance and the relationship between the Student Support Center and the academic guidance, reviewing examples of successful practices in academic guidance.
Dr. Shadia Shaikh, Vice Dean of the College of Law for Female Students, participated during the registration period at the beginning of the semester, explaining the conditions of registration and methods of deletion and addition and conditions, in addition to explaining the method of calculating the quarterly and cumulative rates.
Mr. Osama Abu Alasal, The Director of Information Technology, explained the university's electronic systems, especially the student information system "SIS" and the learning management system "LMS", how it can be used by a faculty member, how to update it and how to add educational content.
By the end of the first week, Dr. Mohammad Abdel Haq summarized the course of the workshop and emphasized the importance of commitment to describe the approved course from the academic department in order to raise the quality of the courses, and coordinate the efforts among the teachers of the course.