The College of Medicine Advisory Board Holds First Meeting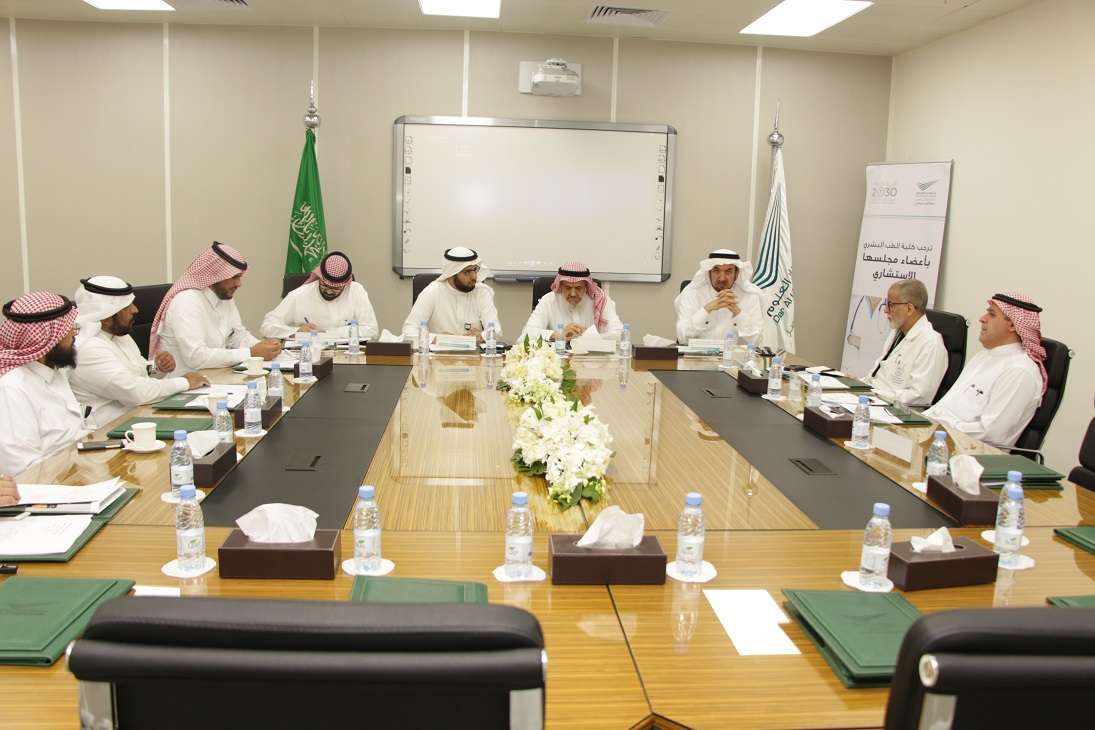 The Advisory Board of the College of Medicine held its first meeting for the 1438/1439 AH academic year. on Thursday, April 26. The meeting was presided by Dr. Sami Bin Abdulaziz Al Nassar, Dean of the College of Medicine, and Dr. Fahd Bin Abdullah Al Zamil,  Vice Chancellor for Health Specializations.
The Board discussed during the meeting a number of topics that aim at developing the college and  improving academic work and future academic programs, including the master and bachelor programs in respiratory treatment so as to meet both practical and medical needs of the labor market.
The meeting was attended by the members of the Board, namely Dr. Mas'ed Bin Mohammed Al-Salman, Dr. Abdullah Bin Sulaiman Al-Kharbash, Dr. Mansour Bin Nasser Al-Hawass, and colleges Vice Deans Heads of scientific departments.
The meeting began with a welcome speech from Prof. Dr. Al-Zamil, in which he welcomed the attendees, thanking them for accepting the invitation. Dr. Al-Nassar also had a welcoming speech in which he stressed that important role of the board as the main representative of the College of Medicine.
Dr. Tahani Bint Nasser Al Tamimi, Vice Dean for Female Students, had a brief presentation about the College of Medicine. In her presentation, she highlighted the most prominent achievements of the College during the current academic year and the partnership agreements signed by college. She then previewed the items on the meeting agenda.
At the end of the meeting, Dr. Nassar, Dean of the College of Medicine, expressed his deep thanks and appreciation to the Board's members and attendees in light of the topics discussed and recommendations made.