"Student Affairs" holds a workshop on electronic university regulations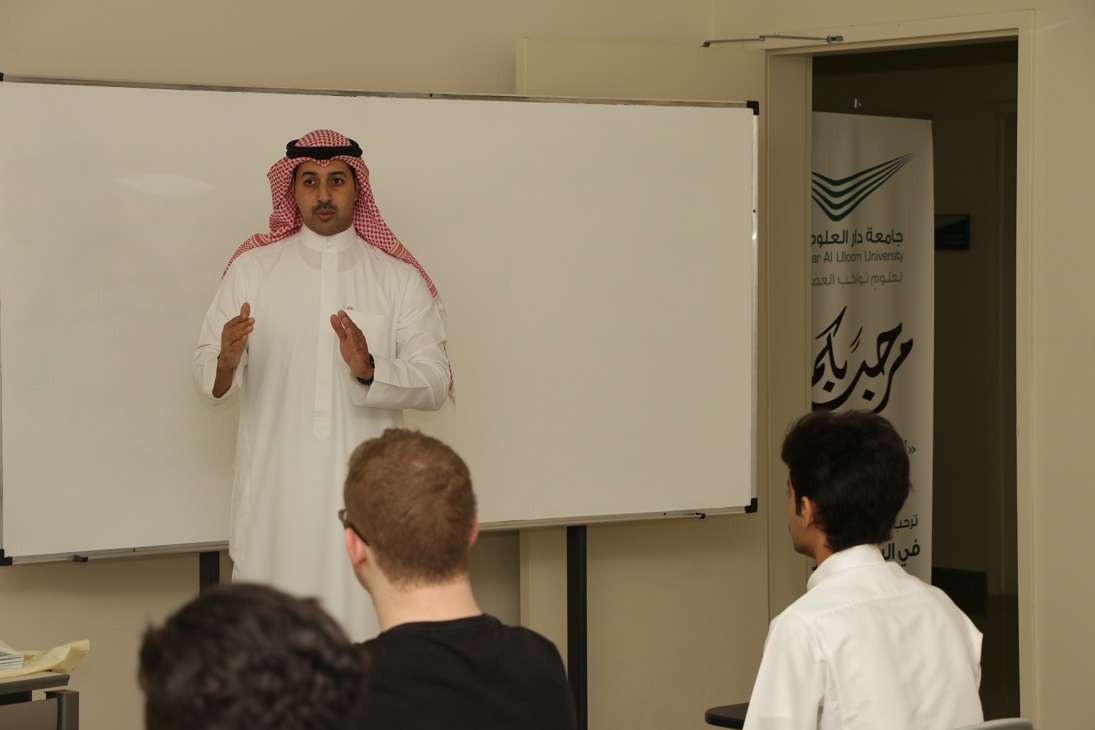 On Wednesday (September 12th), the Student Affairs department of the Deanship of Admission, Registration and Student Affairs organized an introductory workshop on the university's electronic regulations for new students.
Dr. Nasser Al Enizi, Student Affairs Head and Mr. Abdullah Al Attas the Admissions Coordinator, explained how to make the best use of the electronic services offered such as: Student Information System (SIS), Learning Management System (LMS) and university e-mail.
A similar workshop was held in the female section where the students Rima Al-Saleh, Lina Al-Zamil and Nouf Al-Rikan volunteered to explain the electronic services of the university to their new colleagues. The Department of Student Affairs awarded the volunteers with certificates of thanks and appreciation.