Students of Al Riyadh schools Pay a Visit to Dar Al Uloom University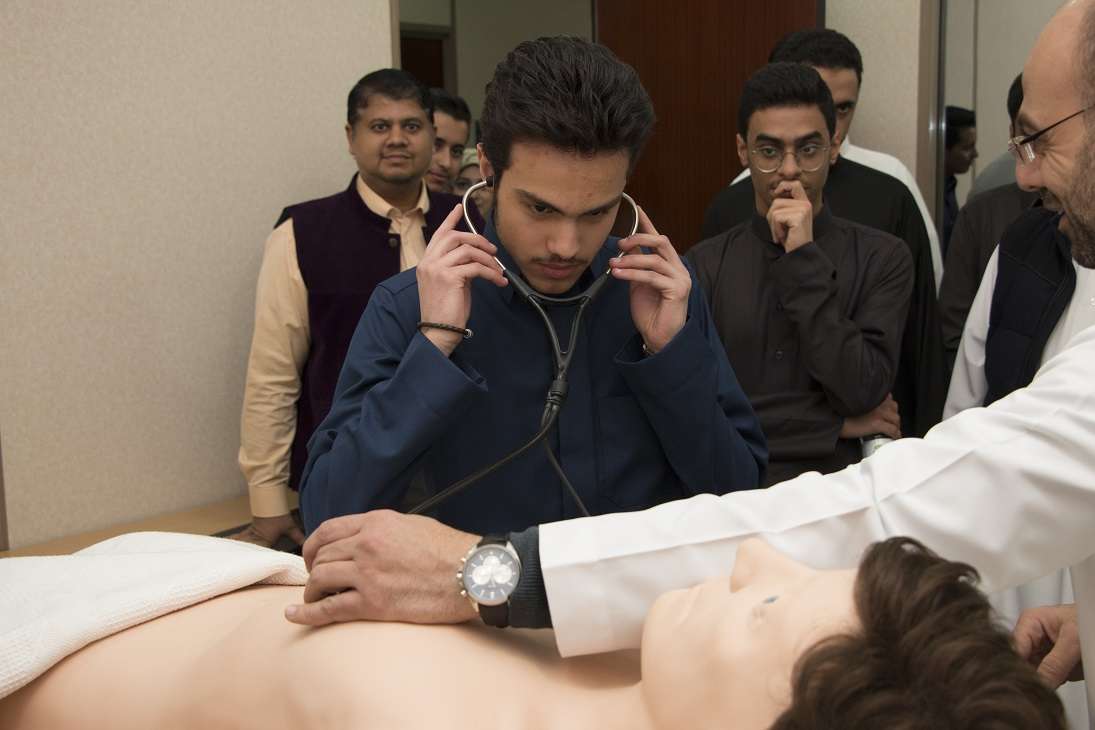 A number of high school students from Riyadh's private schools visited the University of Dar Al Uloom on Wednesday (February 7th), to learn about the university's departments and see its facilities.
The students met with representatives from colleges, Public Relations, Media Management as well as from for Admission and Registration Office. A film about the university was presented in the theater and the students had the chance to ask questions and receive the answers.
The students' tour began with a visit to the office of HE Dr. Khalid bin Abdulrahman Al-Hamoudi, Rector of the university, who explained to them what distinguishes Dar Al-Uloom University from their counterparts and wished them success in their future studies.
The "Riyadh" students then visited  the Simulation and Health Skills lab and learned about its potential,  in addition to a detailed explanation from the laboratory officials. Afterwards, they went to the other labs of the Medicine College, followed by a tour in the College of Architecture and Digital Design, where they were welcomed by Dr. Mansour Al-Jadid,  Dean of the College.
At the end of the visit, students received introductory leaflets about the university and took a collective memorial photo.