Registration and Student Affairs at Dar Al Uloom University holds its annual meeting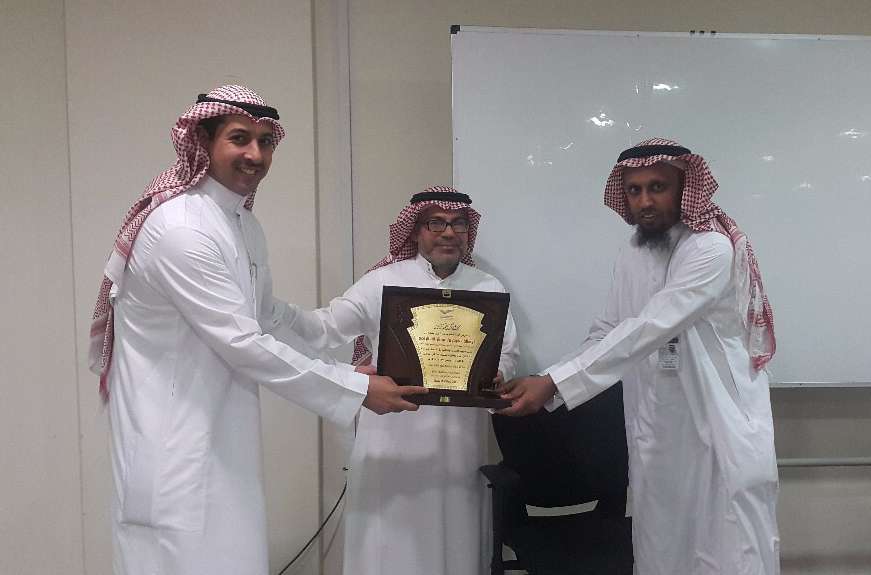 The Deanship of Registration and Student Affairs held the summary meeting for its male and female staff, attended by its Dean, Vice-Deans and male and female staff at the auditorium ta the main University campus.
Dr Abdul-Rahman Al-Azman, Dean of Registration and Student Affairs, began the meeting thanking His Eminence, the University Rector, respected Vice-Dean for Academic Affairs who is responsible for the female section, respected Vice-Dean for the Health Specialties, and respected Chief Executive Officer, for their continuous support for the Deanship tasks.
Dr Nasir Al-Inizy, Vice-Dean for Academic Affairs, praised the fruitful cooperation between the male and female sections, emphasizing that the Deanship is the heart beat of the University, starting from the Deanship of Registration, then the Deanship of Student Affairs, then the Student Support Centre of the Deanship.
Dr Maha Al-Kallab, General Supervisor for the Student Support Centre, emphasised the importance of personal and academic counselling, which the Student Support Centre provides for all male and female students.
Throughout the meeting, a number of points relating to the Deanship were discussed by the male and female staff of the Deanship, in addition to presented suggestions in order to raise the level of the work by the Deanship. At the end of the meeting, Dr Al-Azman honoured the male and female staff pf the Deanship for their extended and non- ending efforts at work.