The Quality Culture at the University of Dar Al Uloom continues Comprehensive Training Program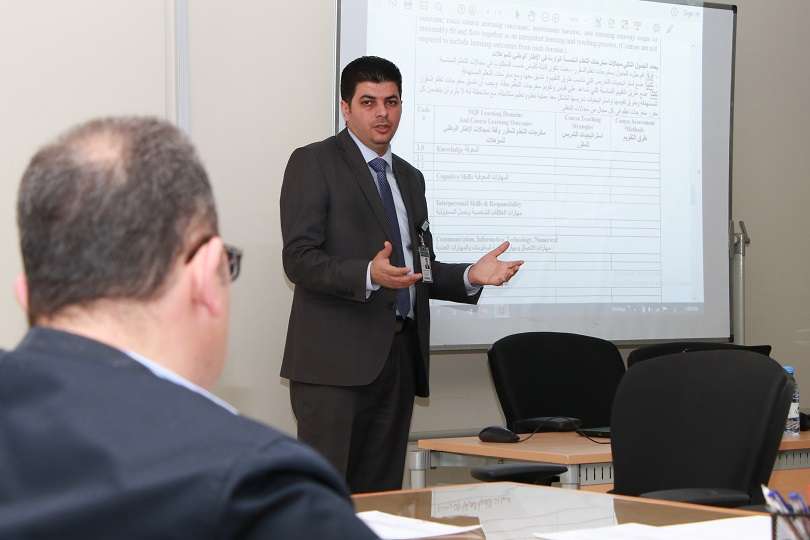 The Quality Culture Unit of the Directorate of Quality at Dar Al Uloom University continues its training program, which was launched on Monday (February 5th) and is scheduled to run until March 22nd.
The first workshop this week was on The War of Presentations: Design, Visualization and Presentation presented by Mr. Abdulsalam Al-Daroubi. Dr. Mohamed Abdel-Qader presented another workshop entitled Building and Managing Effective Teams.
The week ended with a two-day workshop by Dr. Mohammed Samir Abdel Haq on Advanced Excel.
During the first week of the program, the Unit organized a number of training workshops in various fields, including Time Management and Work Stress presented by Dr. Tawfik Radosh, Effective University Teaching by Dr. Maha Al-Kalab and university-level Course Specification by Dr. Mohamed Samir Abdel Haq.