Quality Culture Unit organizes workshops for the faculty members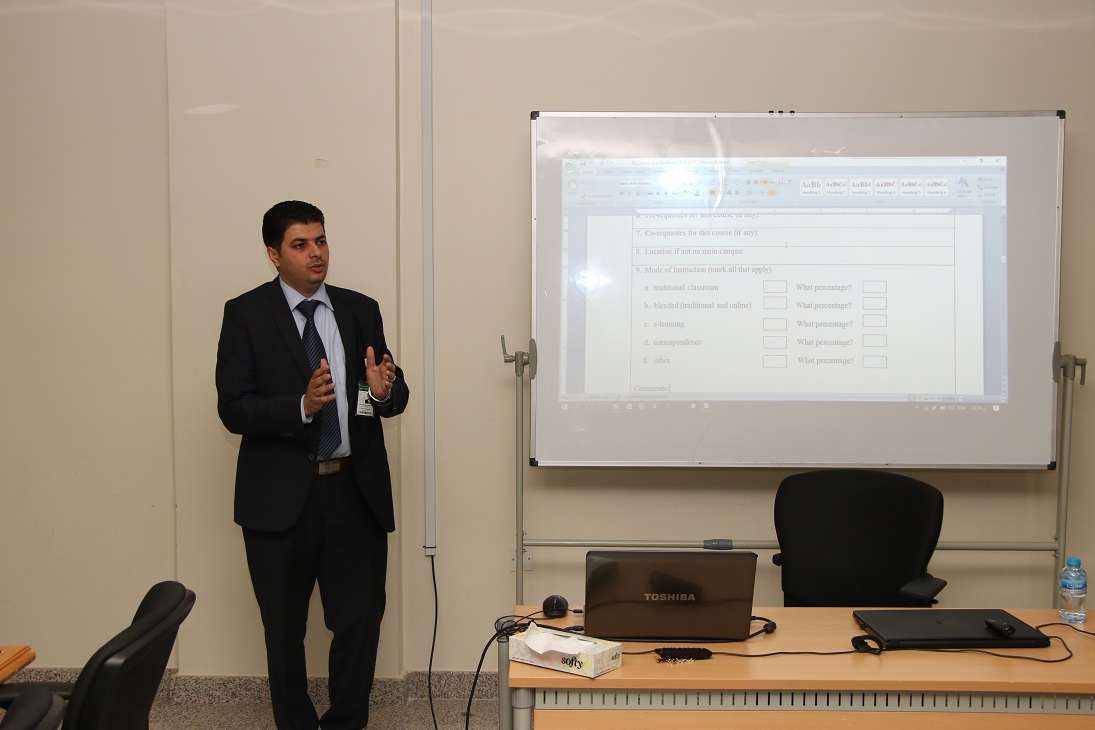 The Quality Culture Unit at Dar Al Uloom University held two workshops for the new faculty members in the College of Medicine on Monday and Tuesday, October 30-31, at the college building.
The two workshops were presented by Mr. Osama Abu Al Assal, Director of IT Department, and he reviewed both the SIS and the LMS information system, in accordance with the faculty members.
The "Quality Culture" also organized two workshops on the updated files of the Education Evaluation Board "National Center for Academic Accreditation" on Wednesday and Thursday, 1-2 November.
In the workshops, Dr. Mohamed Samir Abdelhak, Director of Quality Management, reviewed the updates of the course and the program description, and the differences between the old and modern templates.