Quality Culture Launches Training Program for Dar Al Uloom Employees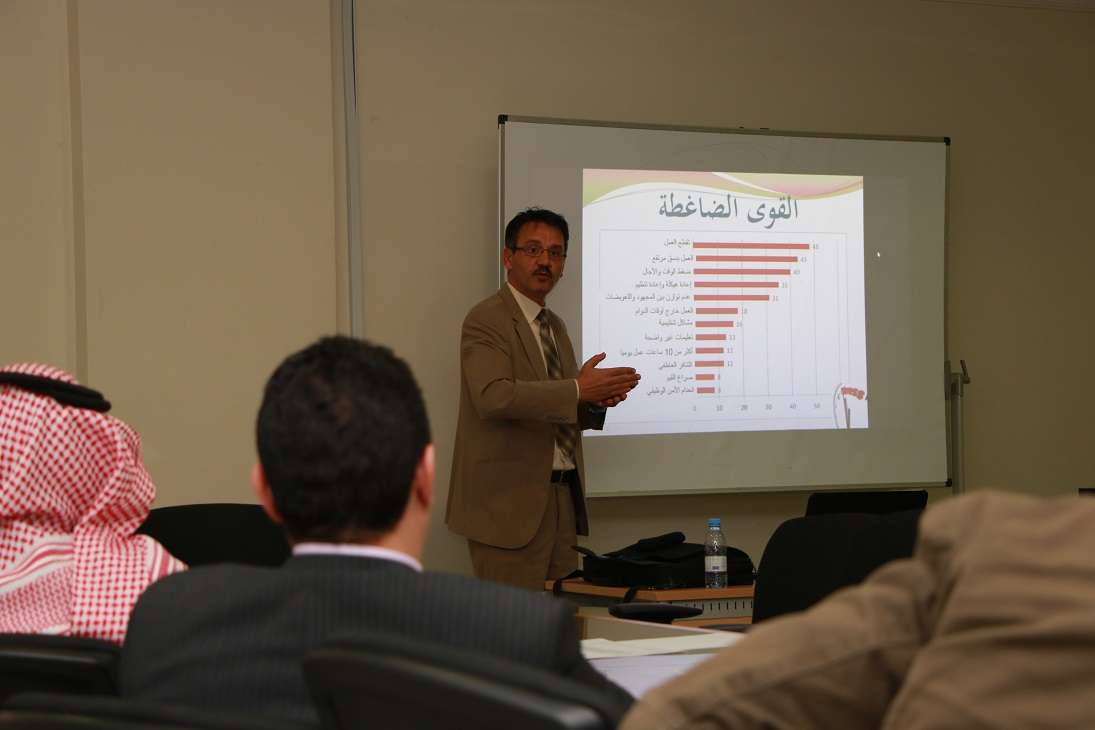 On Monday February 5th, The Quality Culture Unit of The Directorate of Quality at Dar Al Uloom University launched a seven-week comprehensive training program for all the employees at the university.
The program started its first day with a workshop entitled "Time Management and Work Stress" presented by Dr. Tawfiq Al Radoush, Head of Human Resources at the College of Business Administration.
The workshops are varied and target heads of the academic departments, faculty members, directors of the administrative departments, and other members of the university.