"Quality Culture" concludes the program "Training the new faculty members"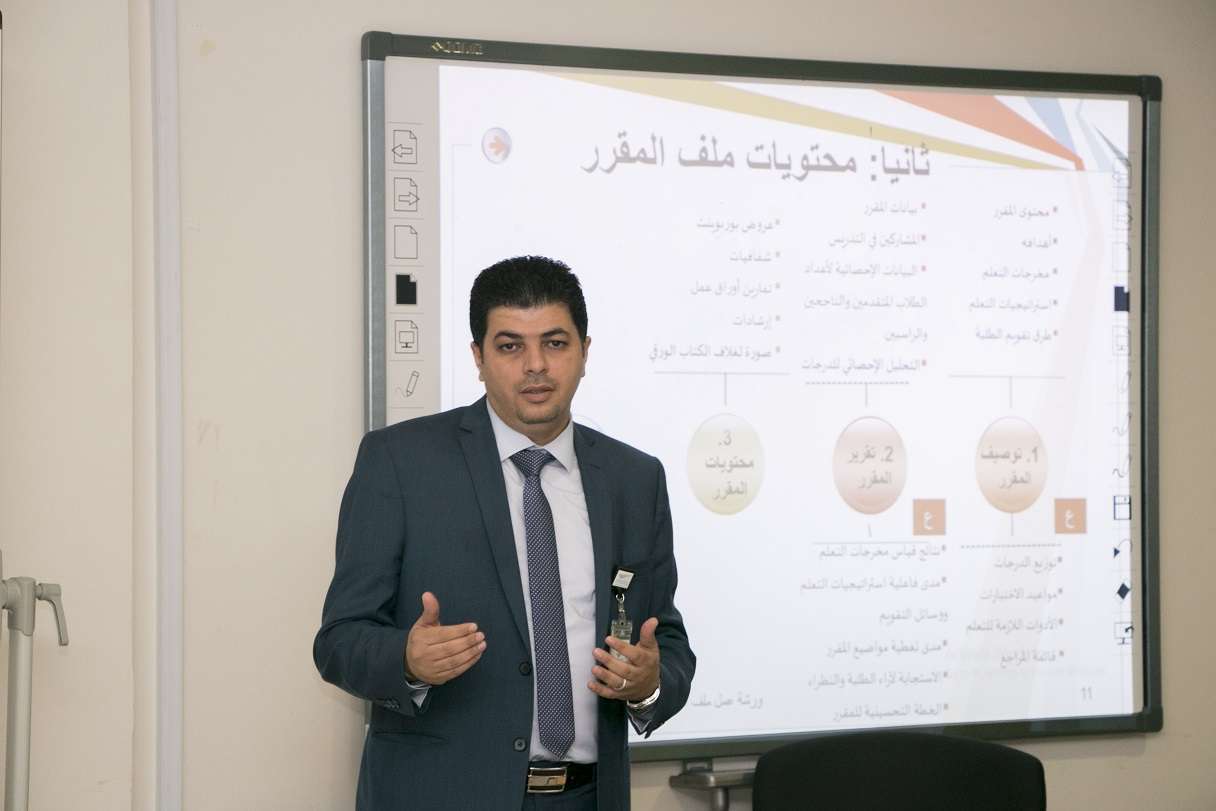 The Quality Culture Unit at Dar Al-Uloom University concluded the training program "Training the new faculty members" Thursday (September 20th).
The final week of the program started with a workshop on professional ethics presented by Dr. Maha Al-Kallab, supervisor of the Student Support Center, assuring that a faculty member is the first example and the moral model for the students.
Dr. Wafa Aws presented a workshop on "How to Write the Learning Outcomes", in which she reviewed the basics of formulating learning outcomes according to the standards of the National Center for Academic Accreditation and Evaluation.
Dr. Joanna Faydi, Head of Interior Design, Faculty of Architecture and Digital Design, presented two workshops, "Measuring Learning Outcomes" and "Course Report".
Dr. Mohamed Samir Abdelhak, Director of Quality Management, concluded the training program with a workshop on Course File, in which he reviewed the basic elements of a course file, documents and evidence necessary to complete the course file.