Postgraduate Studies and Scientific Research Strategic Plan Launched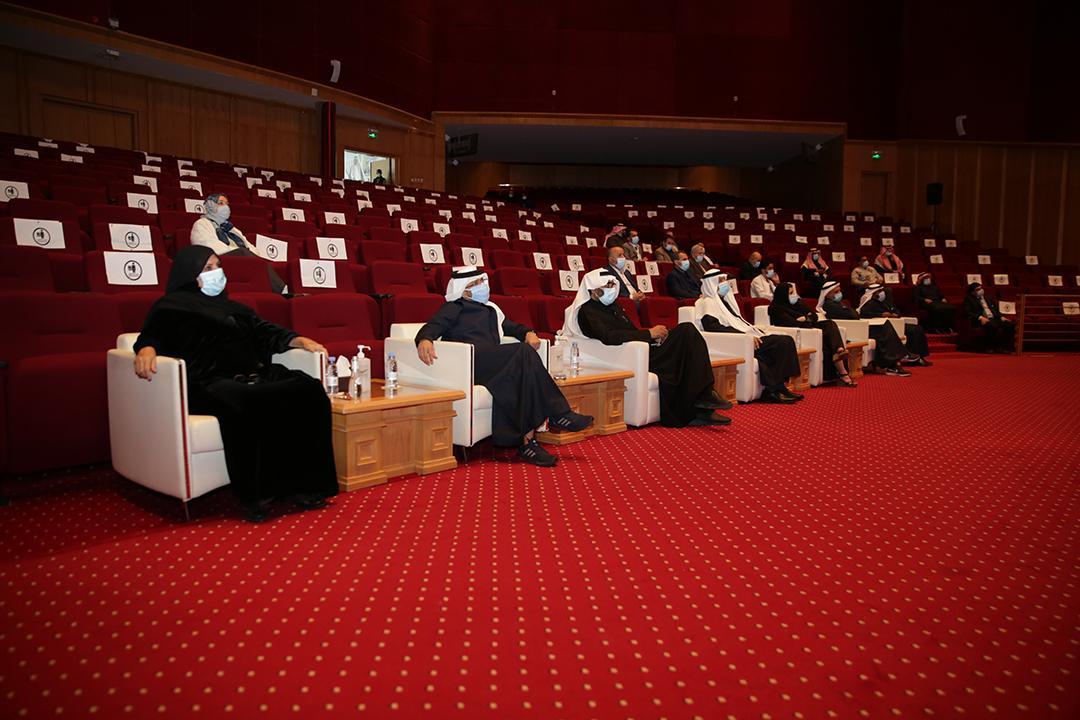 In light of current exceptional circumstances that the world is experiencing, and in light of exceptional efforts by the leadership of this country in taking great care and solid risk management, the Deanship of Graduate Studies and Scientific Research held a ceremony to launch the Deanship's strategic plan at the University's Cultural Center. The ceremony was honored by the presence of His Excellency, Dr. Khaled bin Abdul-Rahman Al-Hamoudi, Rector of the University, Her Excellency Vice Chairman of the Board of Trustees, Prof Hoda AL Ameel,, her Excellency Vice-Rector for Planning and Development Dr. Ibtisam Al-Othman, His Excellency Chief Executive Officer, Mr. Nawwaf bin Abdul Aziz Al-Tuwaijri, college deans and vice-deans, faculty members and university staff.
The Deanship of Postgraduate Studies & Research has been working diligently and persistently so as to witness today a stage in achieving excellence and in upgrading the university system in the first private university in the Kingdom of Saudi Arabia, where the Deanship endeavor to enrich academic work and scientific research and its governance to sustain qualitative and professional exclusivity to build an ambitious, young generation equipped with advanced academic, research and technology tools so as to resume a positive and effective role in the Kingdom's vision 2030, which everyone is looking forward to in order to occupy our appropriate position in the local, regional and international arena and to enrich science in a way that serves humanity according to high professional standards.
Dr. Ibtisam Al-Othman gave a speech praising the efforts of the Deanship, followed by aword by His Excellency Dr. Belqis Daghestani, Dean of the Deanship, highlighting the efforts, foundations and goals on which the strategic plan is based, including its initiatives, evaluation criteria and
operational mechanisms. After that, Dr. Muhammad Samir, Director of the Directorate of Quality, reviewed the strategic plan, highlighting its most important features.
The event was well concluded by His Excellency, the University President's initiation of the plan, thus marking the beginning of its implementation.